It's hard to look back over our accomplishments, or lack thereof, for the past year with an objective eye. We are either very pleased with what we see, or we feel dismayed. Whatever 2013 brought your way, I hope, as you look back over the year and weigh what you'd hoped would happen, and against what did not happen, that you give yourself a great big super-sized helping of grace.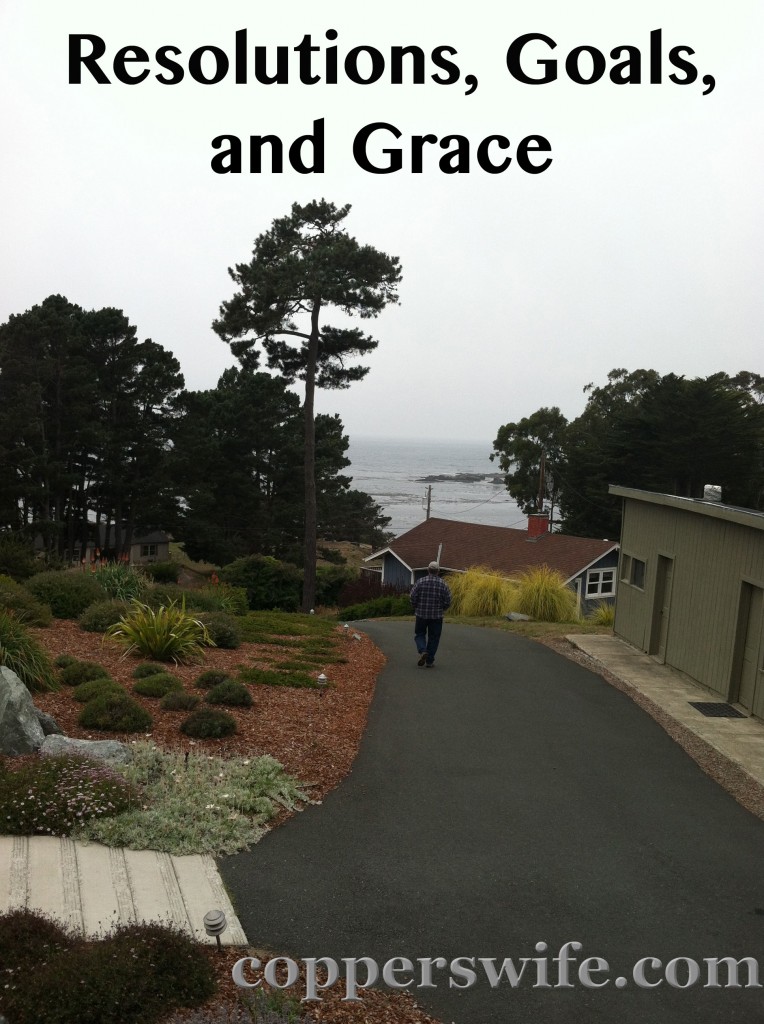 Whether we make New Year's Resolutions or not. Whether we use the beginning of each year to set goals for ourselves or not. We all, in one way or another, look at each new year as a time of fresh starts. As women, I think we often see those resolutions, goals or the idea of a fresh start through some crazily embellished rose colored glasses. The looming prospect of that brand new, fresh, clean slate that is a new year is just so promising, isn't it? And it should be! Make resolutions, if that's your thing. Set goals, if that's what makes you happy. It makes me happy! Make plans for the year ahead, but remember to hold them loosely.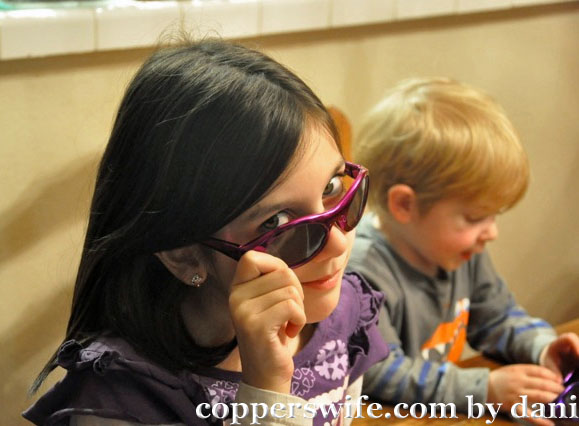 As you resolve, set goals, or plan, you will need to consider what happened last year, and that's where I want you to cut yourself some slack. Beating yourself up over the resolutions that weren't kept, or the goals that weren't met, or the plans that never went any further than the paper on which they were written, will not do you any good. Focusing on those few things that didn't happen obscures your view of the big picture of your life for the last year.
Instead, take a look back at the things that you didn't resolve to do, but that you were able to do anyway. Maybe you weren't able to meet some of your goals because you were happily occupied with something far greater. In 2012, I had a ton of very lofty personal goals, but they were quite happily derailed as we planned Dani's wedding. This year, a lot of my goals and plans went by the wayside with my husband's retirement and the rather sudden blessing of being able to remodel our kitchen.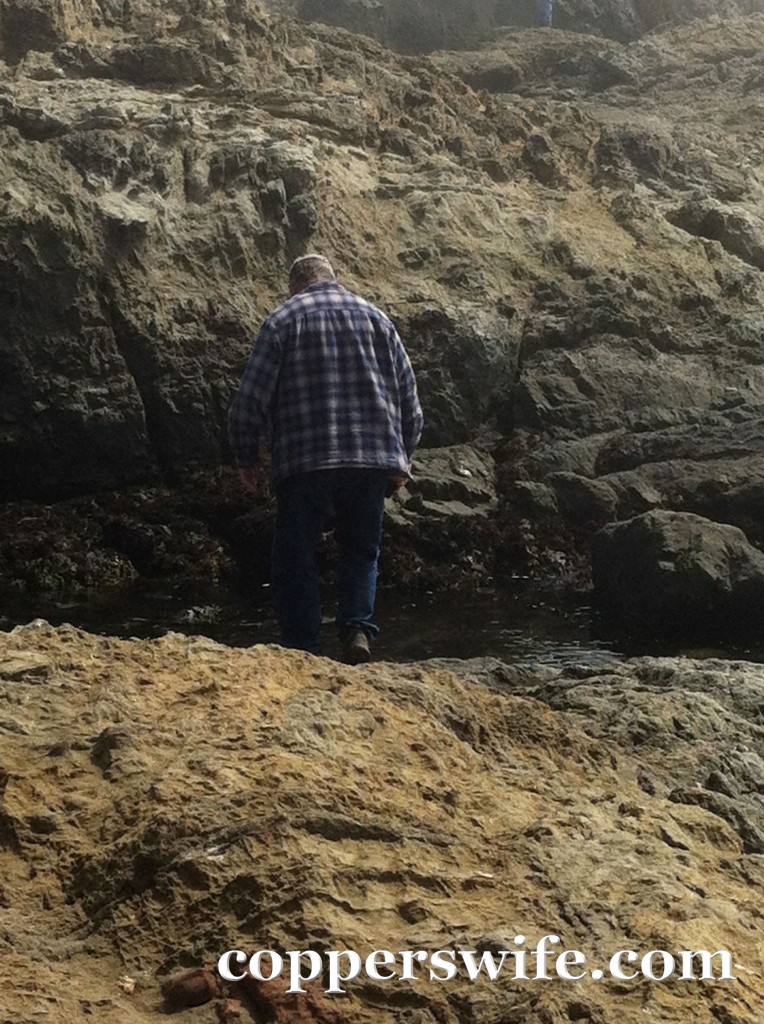 As you look back over this past year, you may not see anything really huge that changed your plans or goals, but there will be plenty of little things that did happen that took your time away from achieving those goals.
Maybe you agreed to take part in a ministry at church that blesses others but takes up a lot of your time. Maybe the money you'd saved for a long awaited project was used instead to help pay the bills for a family in need. Maybe you've had an illness in the family that has required the sort of tender loving care that only you could provide. Maybe a friend has had a rough year and you've been able to chat with her on the phone, take her some hot meals or baked goods, or just spend time with her. Maybe one of your older children was at a crossroads and you poured your time into his life instead of pursuing your own plans. These are the sorts of things that happen in life, and these are the very reason that I tell you over and over and over again to hold your own plans loosely.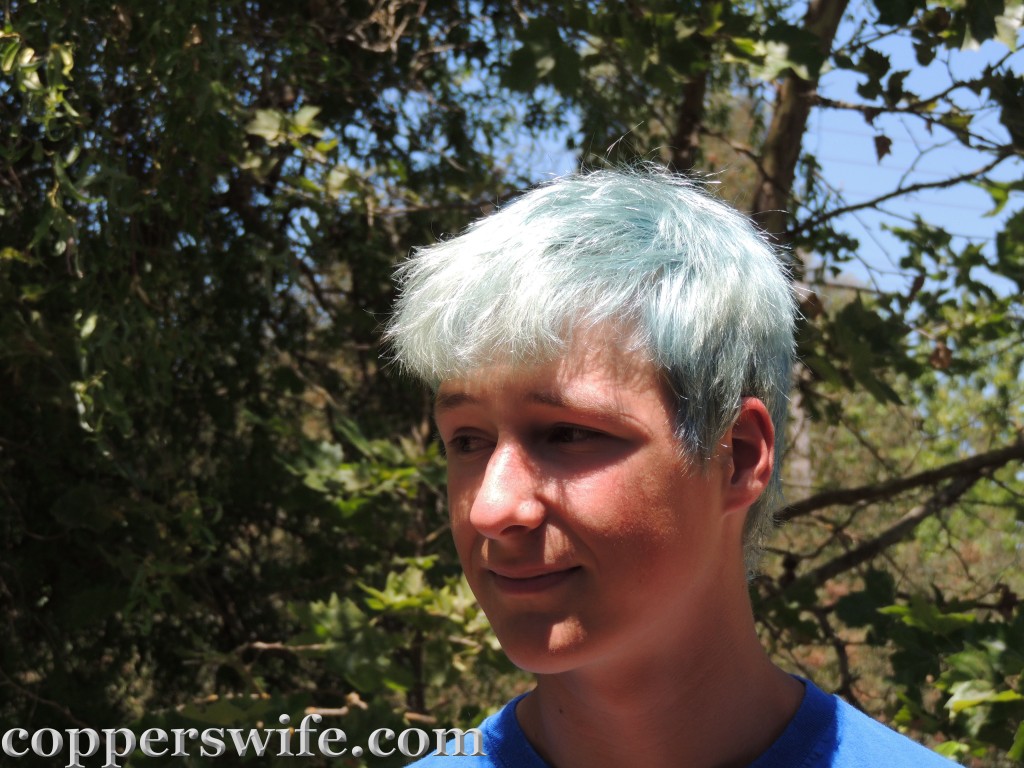 So, before you beat yourself up over the stuff that you didn't do in 2013, look back with a heart of gratitude for the things that the Lord enabled you to do. Look for those divine appointments that he set in your path that you were able to meet at exactly the right time.
Your plans and goals are important, but they're your plans and goals, and the Lord may have something better for you.
The mind of man plans his way,
But the Lord directs his steps.
(Proverbs 16:9 nasb)
Set those goals for the new year. I'm putting the finishing touches on mine! Make plans and look ahead to what all you might be able to accomplish this coming year. And as the year progresses, watch for those times when the Lord directs your steps in a way that is far beyond anything that you could have imagined!