The weeks just fly by, don't they? January is almost over, and it seems like Christmas was just a couple of weeks ago. It seems to pass by so quickly, but as I look back at what all has been accomplished in these last weeks, the date on the calendar makes sense. We're back to the normal work and homeschool routines, and my husband has been accomplishing a lot on our home renovations. Our winter has been very mild and extremely dry, but the evenings are still long and chilly enough to spend plenty of time reading or knitting or stitching by the wood stove.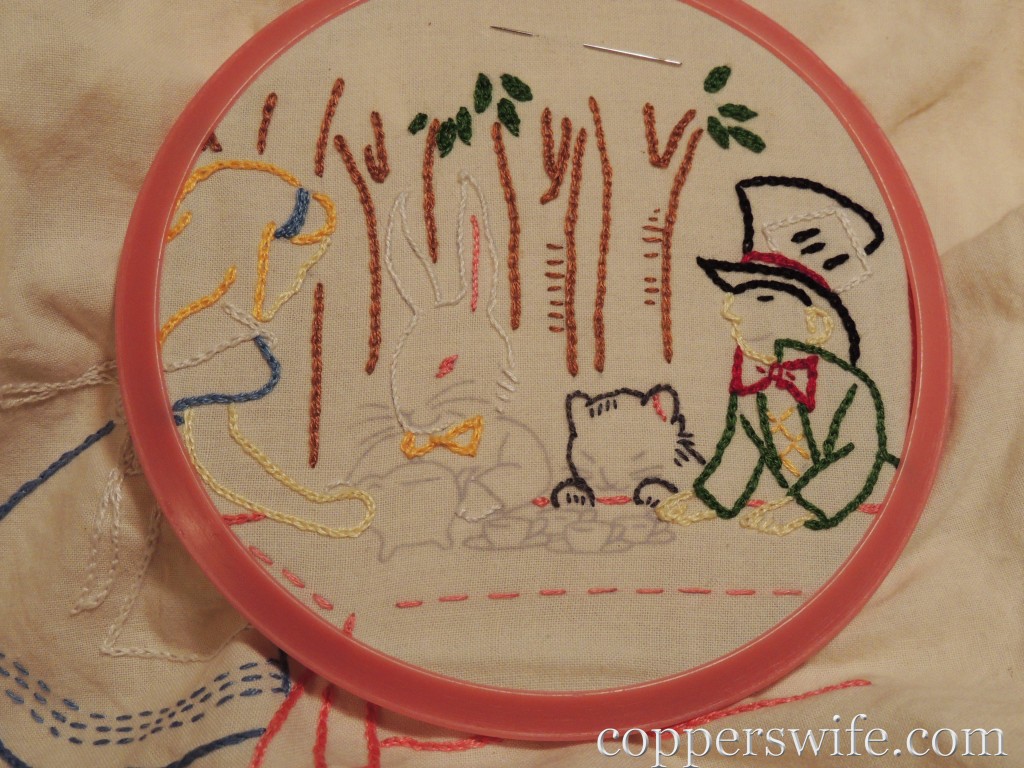 (If you click on the links below, and then make a purchase, some of them may put a few pennies into my pocket. Of course, there is no additional cost to you. I am always grateful to those of you who choose to bless me this way. You can read about how I spend those pennies, and more about how I earn them, in my disclosure policy.)
I've done just a bit more embroidery on the "Sunday" dishtowel. It's been years since I've been able to do a decent outline stitch, which is why I've used chain stitch so much. Turns out, it wasn't my embroidery skills that were lacking, but the amount of light available. I bought an LED OTT lamp
a few weeks ago, and it has made all the difference. I could always see the lines to embroider, but now I can see the place where my needle is coming back up through the fabric. I'd been hesitant to buy an OTT lamp before, because I'm  just not crazy about having CFL bulbs around, so I was thrilled when I found this one with LED lighting.
I hope to finish this towel, and start the next one, during the game on Sunday. Since my team lost in the NFC championship game, I'll be watching just for the commercials and halftime show. I should have plenty of time to stitch! I'm a sucker for Super Bowl commercials, and the Budweiser Clydesdale commercials are generally my favorites.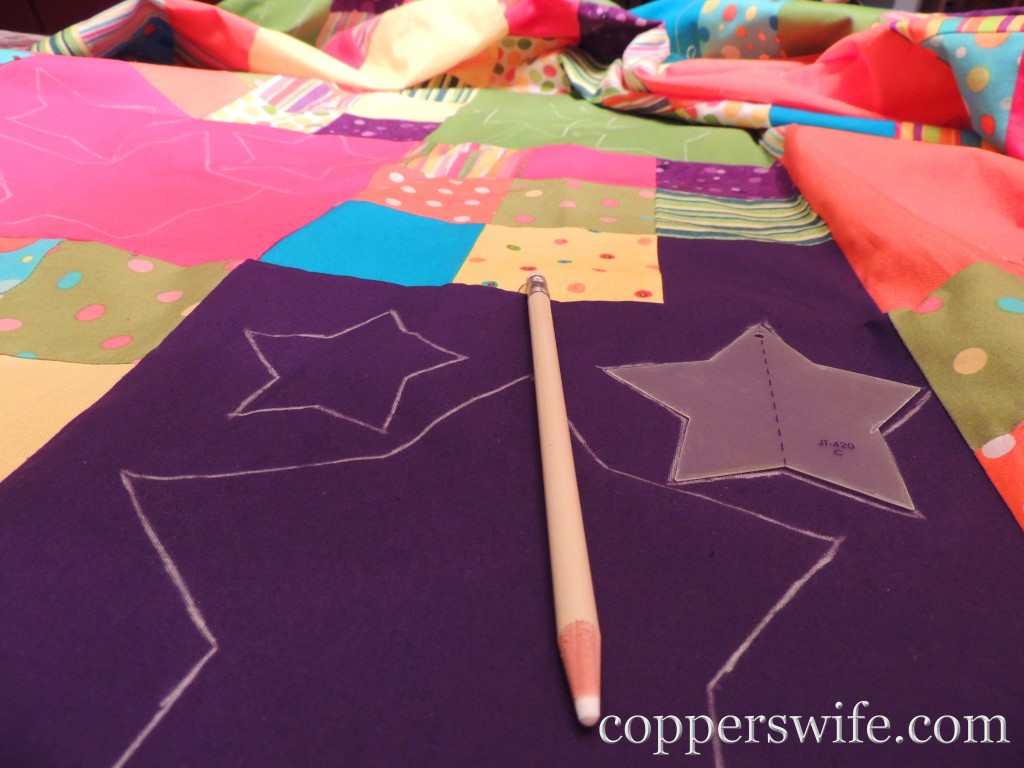 With the help of a sweet online friend, who is an unbelievably talented quilter, I now know how I want to quilt my grandson's quilt. I've marked all of the solid, nine inch blocks with different sizes and arrangements of stars, and the remainder of the quilt will be stitched "in the ditch".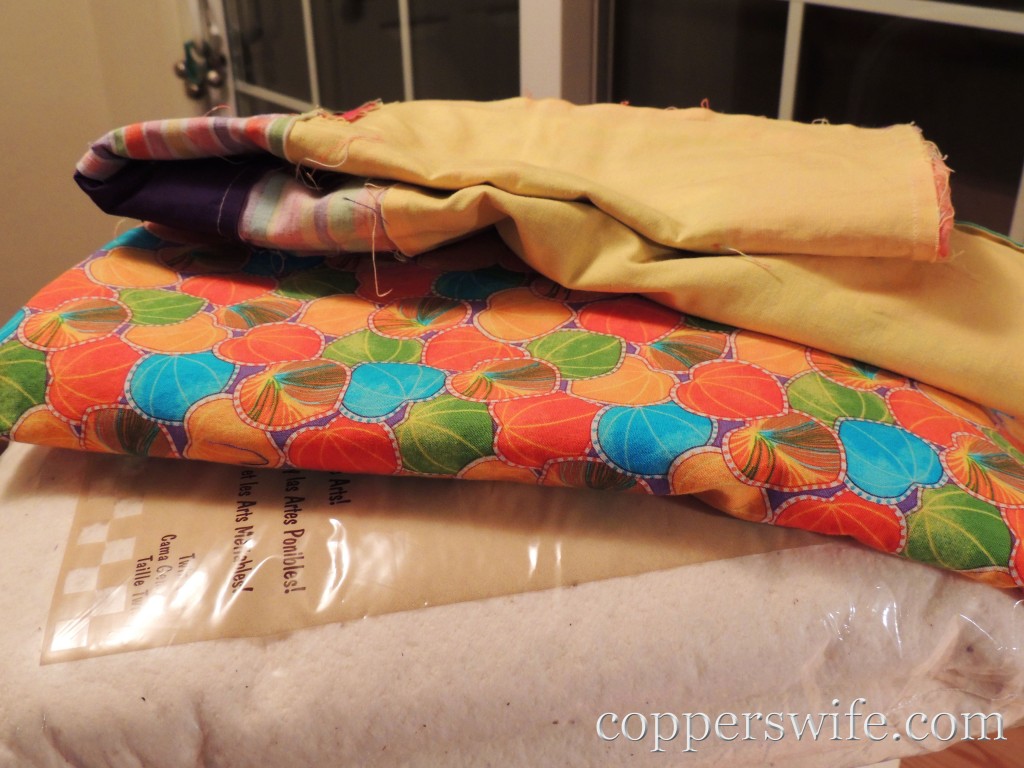 I still need to piece the backing fabric and cut the batting, but then the quilt will be ready to sandwich.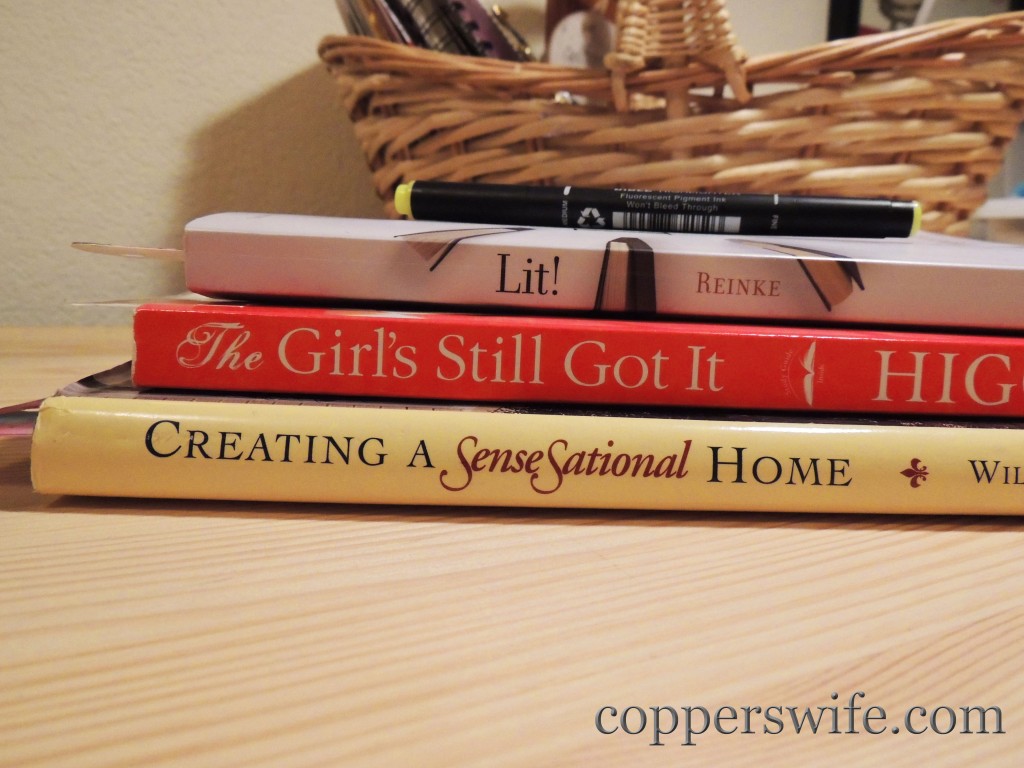 I have three book in my current reading stack, another book on my Kindle,
 and the devotional
I'm reading in the evenings. I'm still enjoying Creating a SenseSational Home,
even though I've read it many times before. I've made my way to the "scent" portion of the book, and I'm reminded again how important it is for us to keep our homes smelling wonderful, especially during the winter months, when they're often closed up tight. I've loved everything I've ever read by Liz Curtis Higgs, so I'm anxious to get into The Girl's Still Got It
.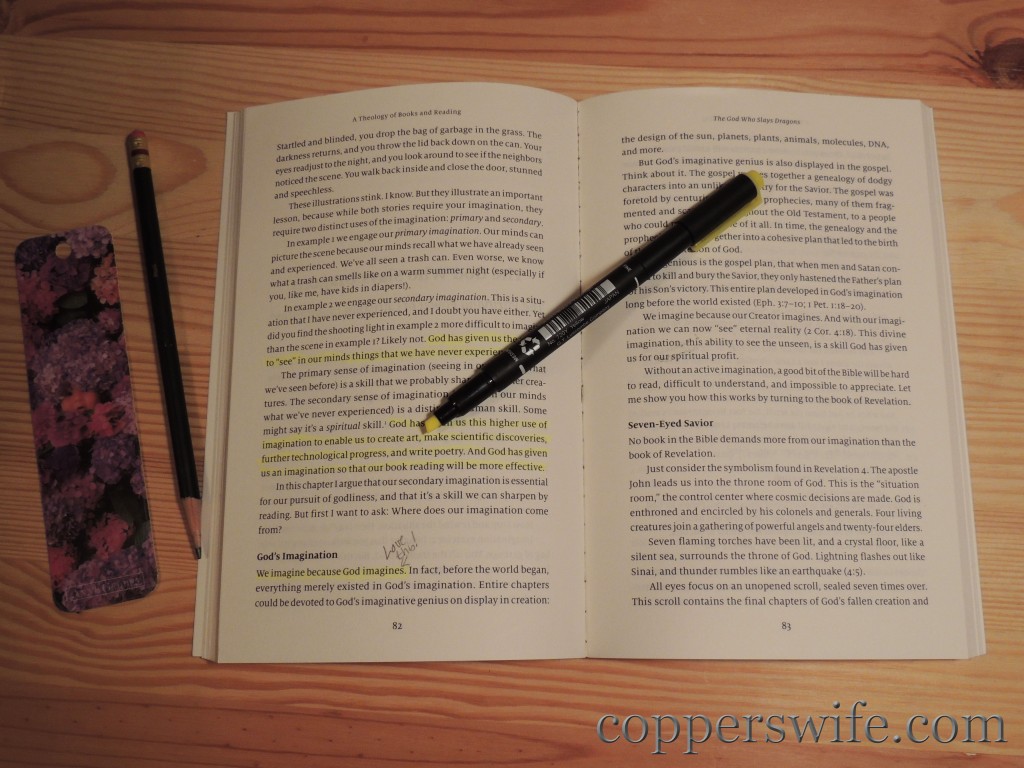 Tony Reinke's, Lit!: A Christian Guide to Reading Books
has been such a wonderful read so far! It's been a long time since I've highlighted and written notes in margins as often as I'm doing in this book. I finished his chapter on the benefits of reading non-Christian books, and found so much encouragement there. His advice in that chapter is wise and grounded in Scripture.
I've just begun his chapter, "The God Who Slays Dragons", which concerns the Christian and imagination and reading. Concerning our God-given gift of secondary imagination, Mr. Reinke writes,
God has given us this higher use of imagination to enable us to create art, make scientific discoveries, further technological progress, and write poetry. And God has given us an imagination so that our book reading will be more effective.
I'm thoroughly enjoying Lit!,
and I'm eager to get into Part 2 of the book, where he tackles the more practical aspects of the Christian and reading. It's so important for us to be reading, as much as we can find, or make, time for; and books like Mr. Reinke's help us to be wiser with our reading choices.
I love the long, dark evenings of winter that keep me indoors and allow me that extra bit of time for reading in the quiet, or working with my hands a bit as we all enjoy a movie or show together. I love the books I have in my stack now, and I know that there are even more waiting for me on the shelf. Not to mention that there are five more fun quilts to make for my grandkids as soon as this one is finished!
I'm joining Elizabeth Foss for this week's Needle and thREAD.