Are you watching the Winter Olympics from Sochi? We are, and we've been enjoying every minute of it.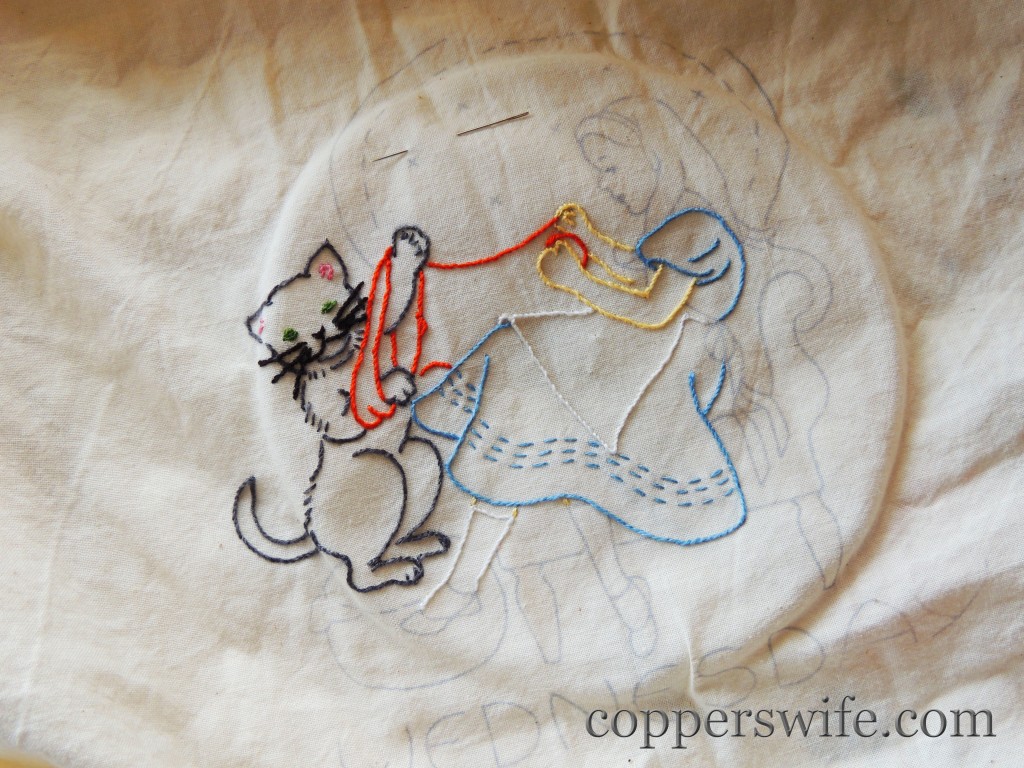 Lots of knitting and stitching happening during all of that time in front of the TV. I keep an embroidery and a knitting project in the basket next to me on the couch every night so that I can work on one or the other during the games.
(If you click on the links below, and then make a purchase, some of them may put a few pennies into my pocket. Of course, there is no additional cost to you. I am always grateful to those of you who choose to bless me this way. You can read about how I spend those pennies, and more about how I earn them, in my disclosure policy.)
I finished up my daughter's Sunday dish towel, and have made good progress on Wednesday. (Monday and Tuesday are already done.)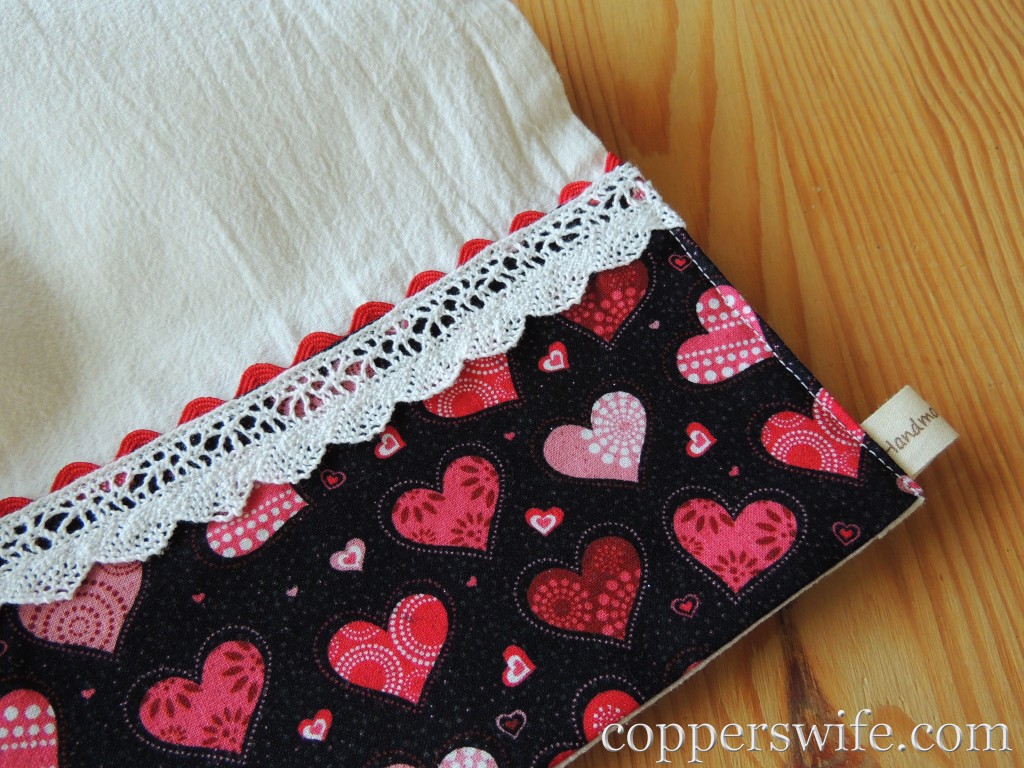 I spent some time at my sewing machine last weekend embellishing some plain, white dish towels
 for Valentine's Day. I'm still tweaking the steps I take to embellish my dishtowels. I love the way that these turned out with the row of rick rack, the crocheted cotton lace trim, and the tiny, twill handmade tag.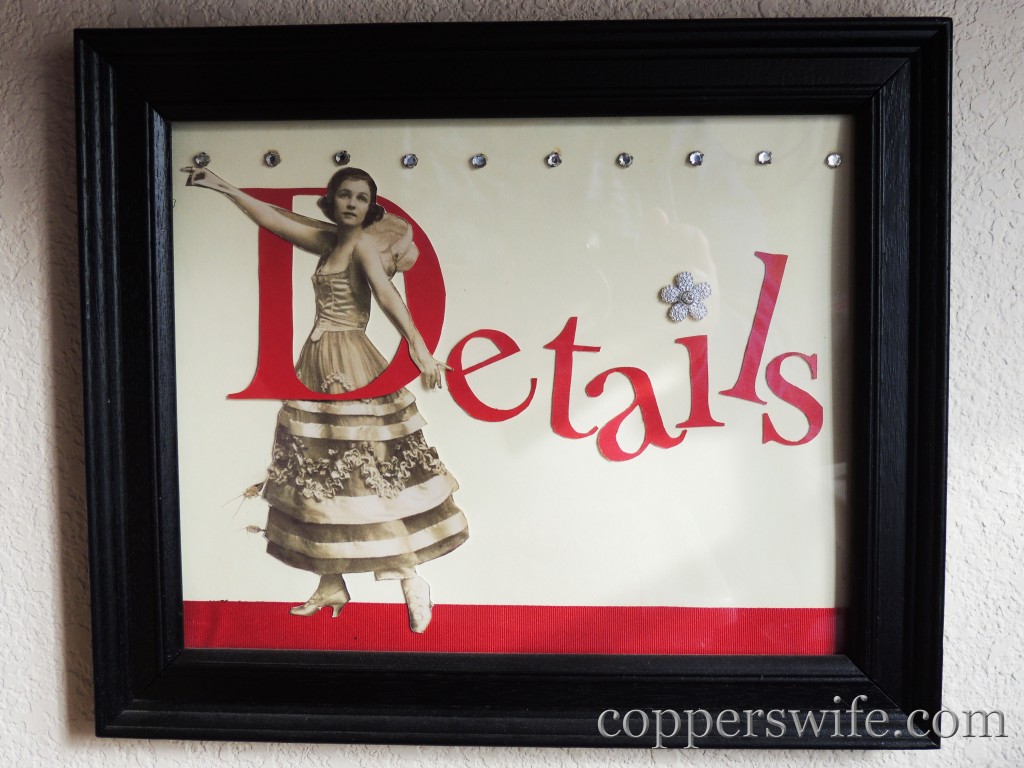 It's all about the details, after all. In the past, I've added a bit of embroidery to the towels, too, but I liked these just the way they are.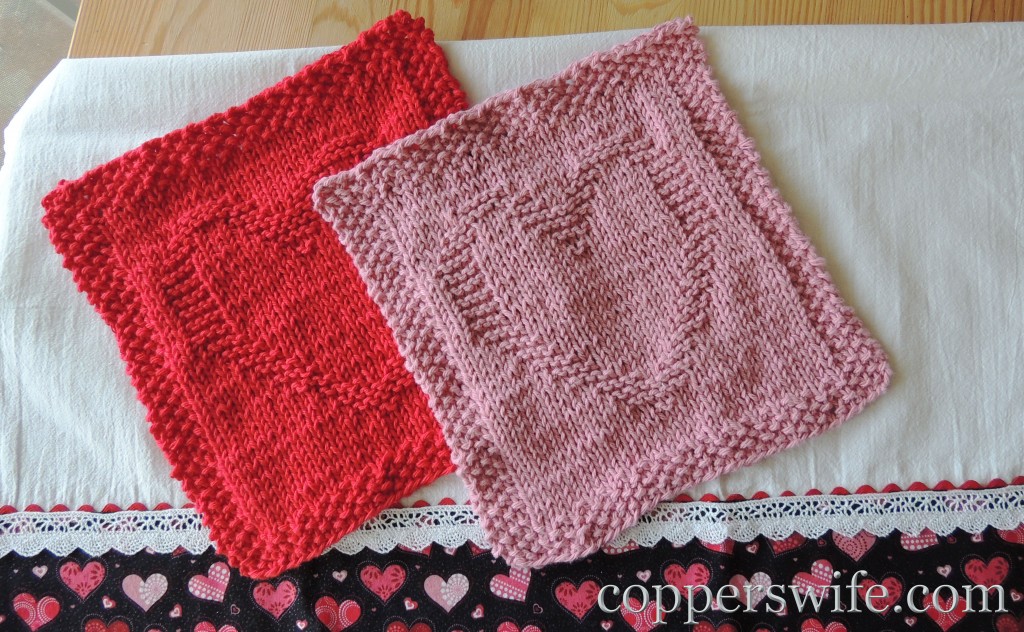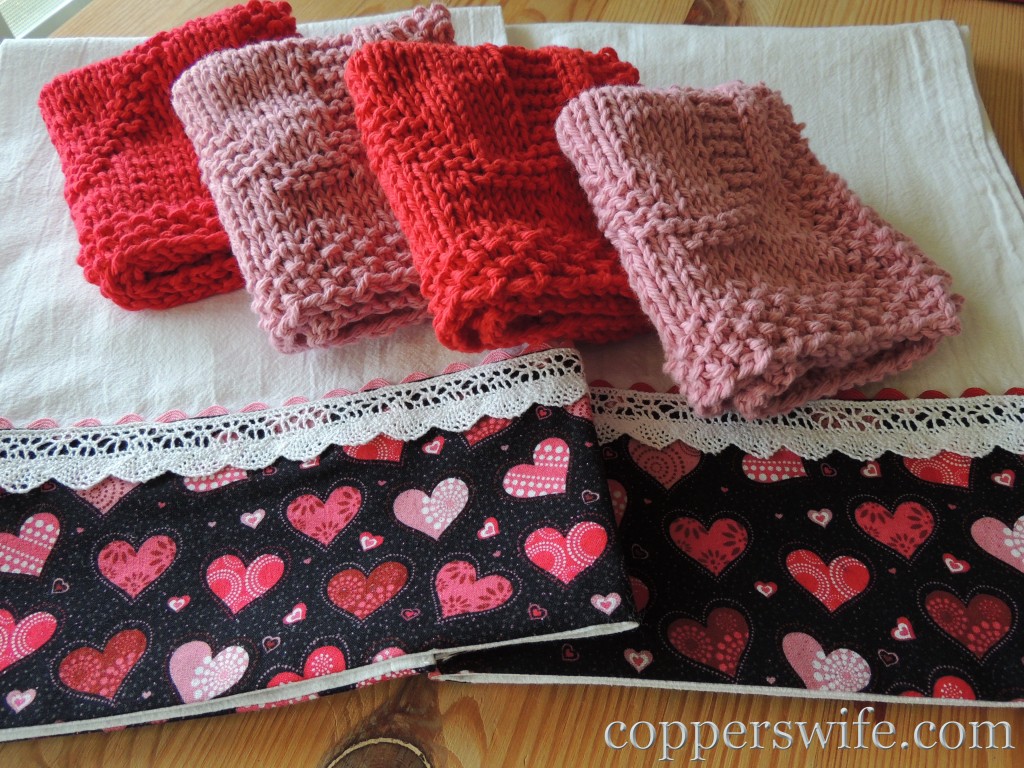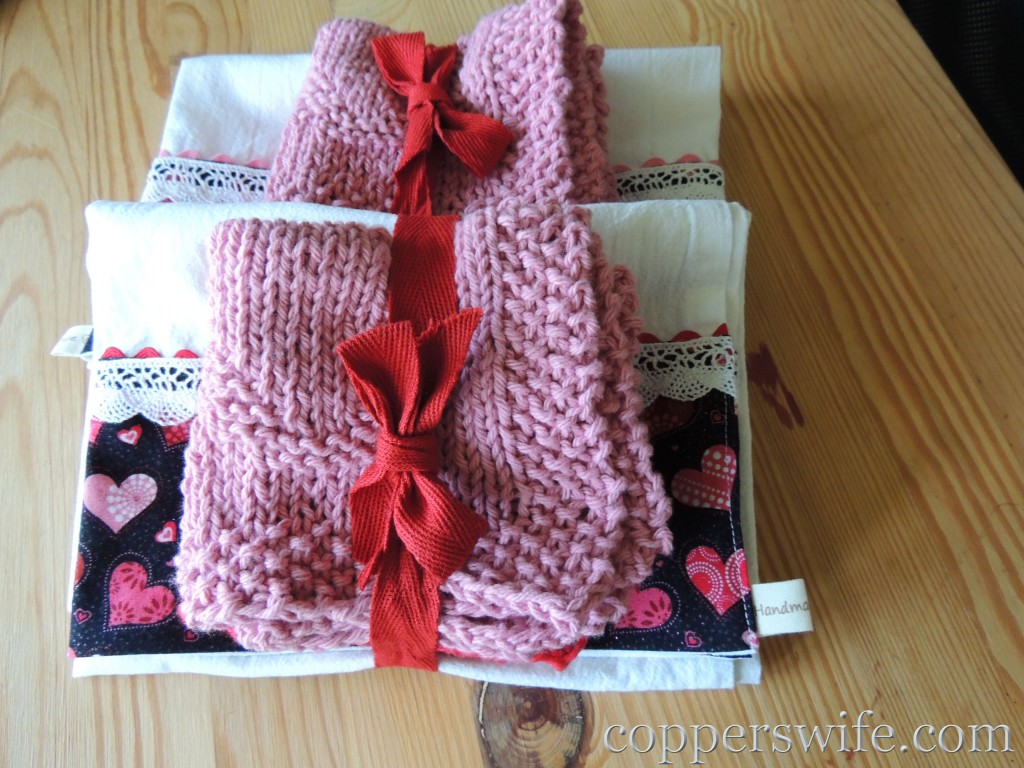 Two knitted, cotton dishcloths and an embellished towel. One set for each of my girls for Valentine's Day. (No peeking, girls!)
My grandson's quilt spent some time on the machine, too, with the first bit of quilting done. Stitching in the ditch is, quite obviously, a skill I still need to perfect. There are places where the stitching wandered just a bit out of the ditch. I'm all about learning while doing, though, and I know that most of the imperfections will be far less visible after the quilt is finished and washed. I also invested in a good quality walking foot for my machine, and I think that will make a big difference, too.
All of my Olympic viewing hasn't left a lot of time for reading in the evenings. I did finish The Shell Seekers
and How to be Lovely: The Audrey Hepburn Way of Life
. I wrote a brief review of each of them earlier this week. I'm still reading a few pages, here and there, in Creating a SenseSational Home
, but the rest of my reading is pretty much on hold until the games are over. I'm feeling a little deprived, though, so I may end up reading voraciously for awhile after the closing ceremonies.
How about you? Are you working on any sewing, quilting or stitching projects? Have anything yarny coming off your needles or hook? I'd love to hear about it!
I'm joining Elizabeth Foss for this week's Needle & thREAD.