My grandson's quilt has been put on hold, but only temporarily.
(If you click on the links below, and then make a purchase, some of them may put a few pennies into my pocket. Of course, there is no additional cost to you. I am always grateful to those of you who choose to bless me this way. You can read about how I spend those pennies, and more about how I earn them, in my disclosure policy.)
I am, more or less, a self-taught quilter. I have a very dear friend, though I've never met her in real life, who has encouraged and coached and answered hundreds of my newbie quilting questions all via email or private message. Without her, I'd have never gotten started. A few weeks ago, though, I signed up for three beginning quilting classes at the quilt shop in the nearby city. One class is three sessions long, and the other two are just single sessions. The goal, of course, is to improve my piecing, cutting, assembly and quilting skills so that I can do a better job on the quilts I have planned. I have an ongoing goal, as most of you know, to be a life-long learner, and quilting is one of the things that I'd love to learn to do well.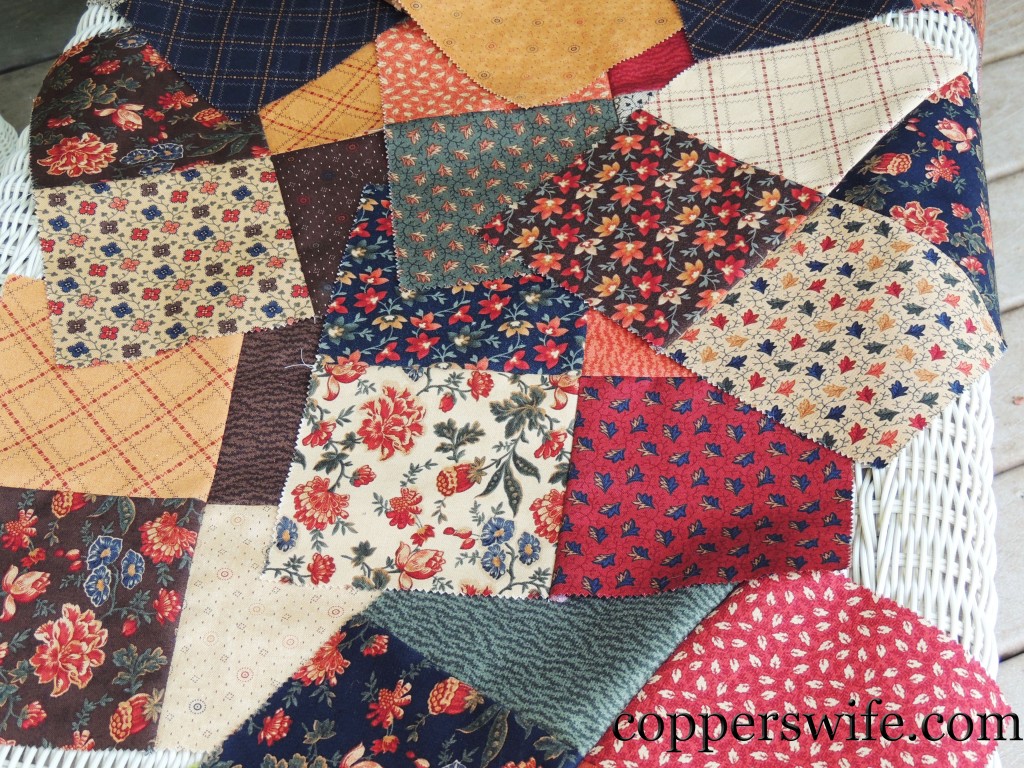 It's been a bit of a mixed bag, so far, with the three session class. A mix-up on the instructor's supply list caused me to be woefully short of fabric after the first class. I ordered more fabric, but now I have two class sessions worth of homework to finish before next Monday. I love the class quilt, and I really love the fabric I chose for the quilt. The fabric is the Sweet Pea Collection from Kansas Troubles Quilters.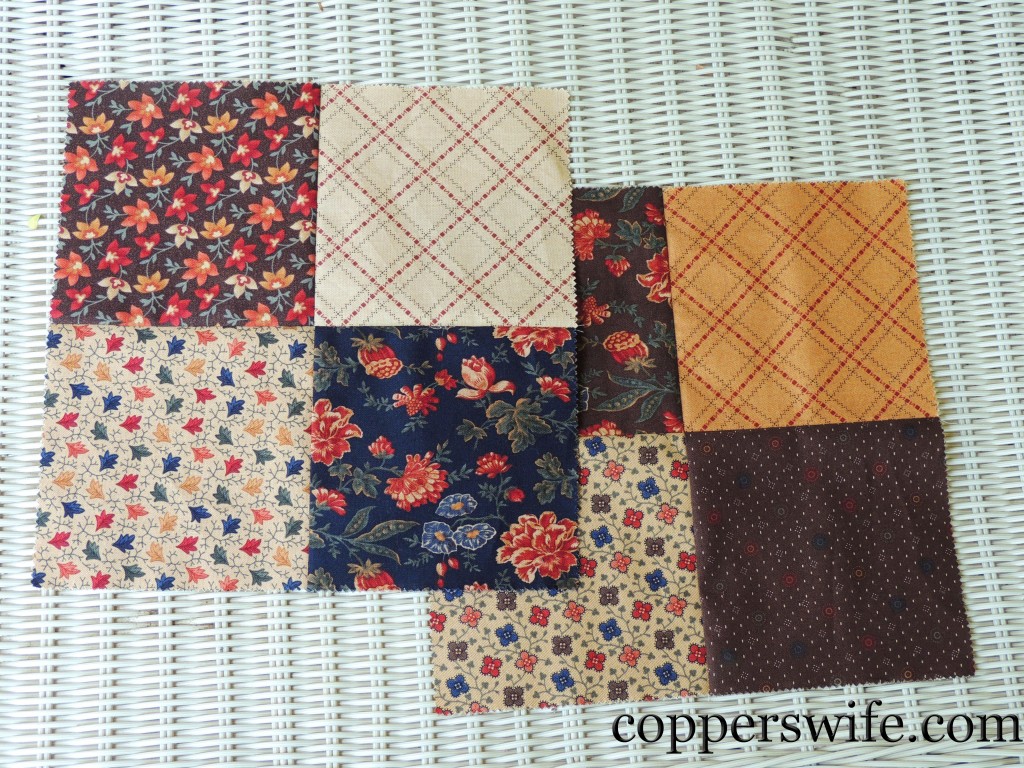 The colors in this line really appealed to me, as do most of the prints. The quilt is made up of 35 four-patch blocks. I have twenty-one completed so far, and will be sewing like crazy for the next few days to complete all of the four patch blocks, combine all of those for the quilt center, and then begin the appliqué that makes the quilt special. I'm in a bit over my head, at this point, but I'm determined to finish well.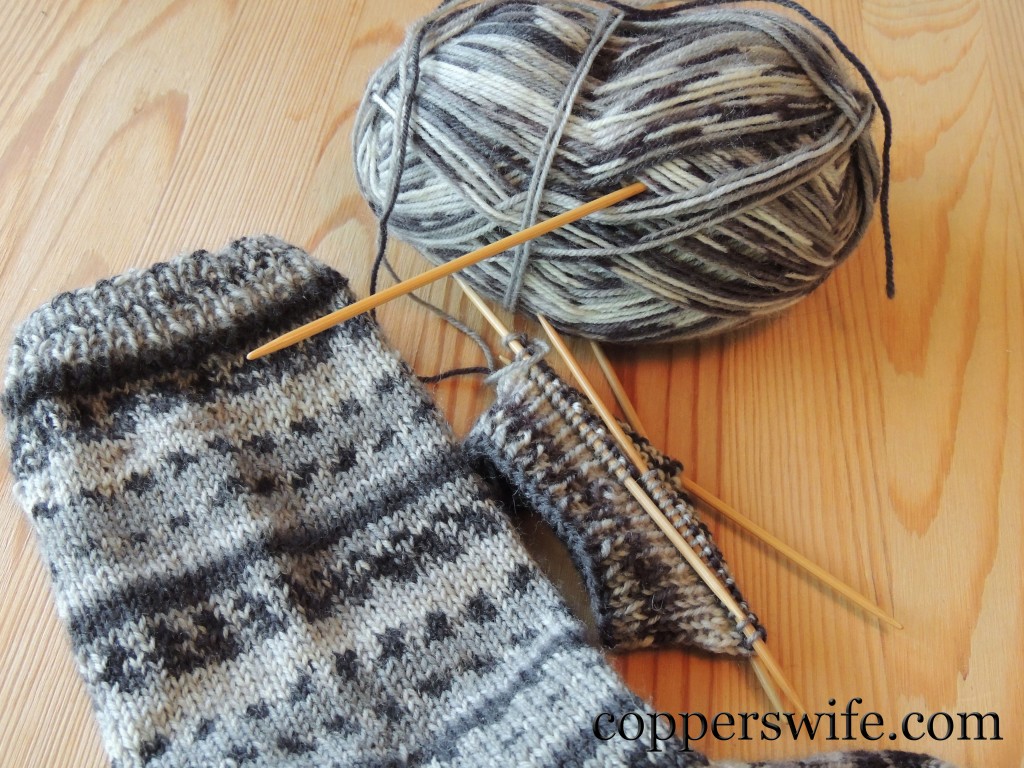 Knitting has taken a bit of a backseat, as well. I finished the first sock during the Winter Olympics, and have knit just a few rows past the ribbing of the second sock during Will's baseball practices. I take my knitting to the park most every practice, but I get so distracted watching the team, not much knitting gets done. Maybe these washable wool socks will be finished before next fall!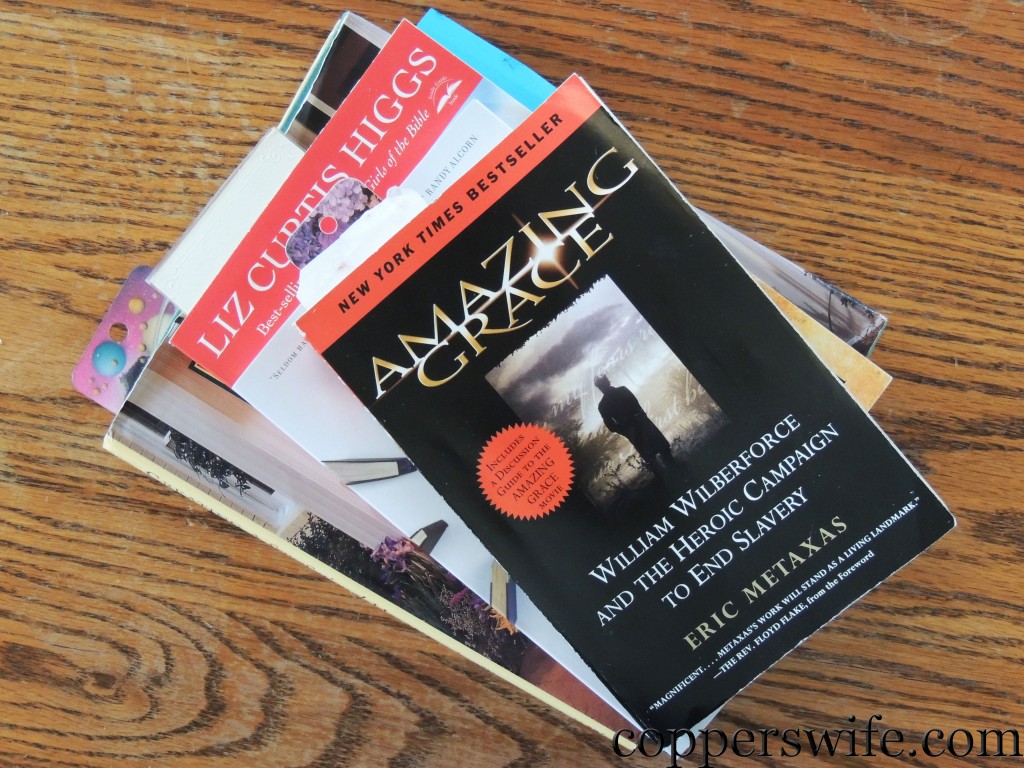 All of the same books are still in my stack, but I'm making great headway in Amazing Grace: William Wilberforce and the Heroic Campaign to End Slavery.
 Until now, I've not been a huge fan of this author's writing style, though the content of his books keeps me reading and coming back for more. Amazing Grace, however, has been an interesting, albeit a hard, read. In this instance, Eric Metaxas does a tremendous job of pulling his readers into the passion that William Wilberforce had for the abolition of the British slave trade, and exposing its true horrors.
Expressing our creativity is important for all of us, and we, as makers of our homes, are artists. I also think that it's vital that we all have at least one book that we're reading at any given time. What are you creating right now? What book, or books, are you enjoying?