I finished the quilt for Grandbaby #2 in May. It's bright and cheerful, just like the boy it was made for.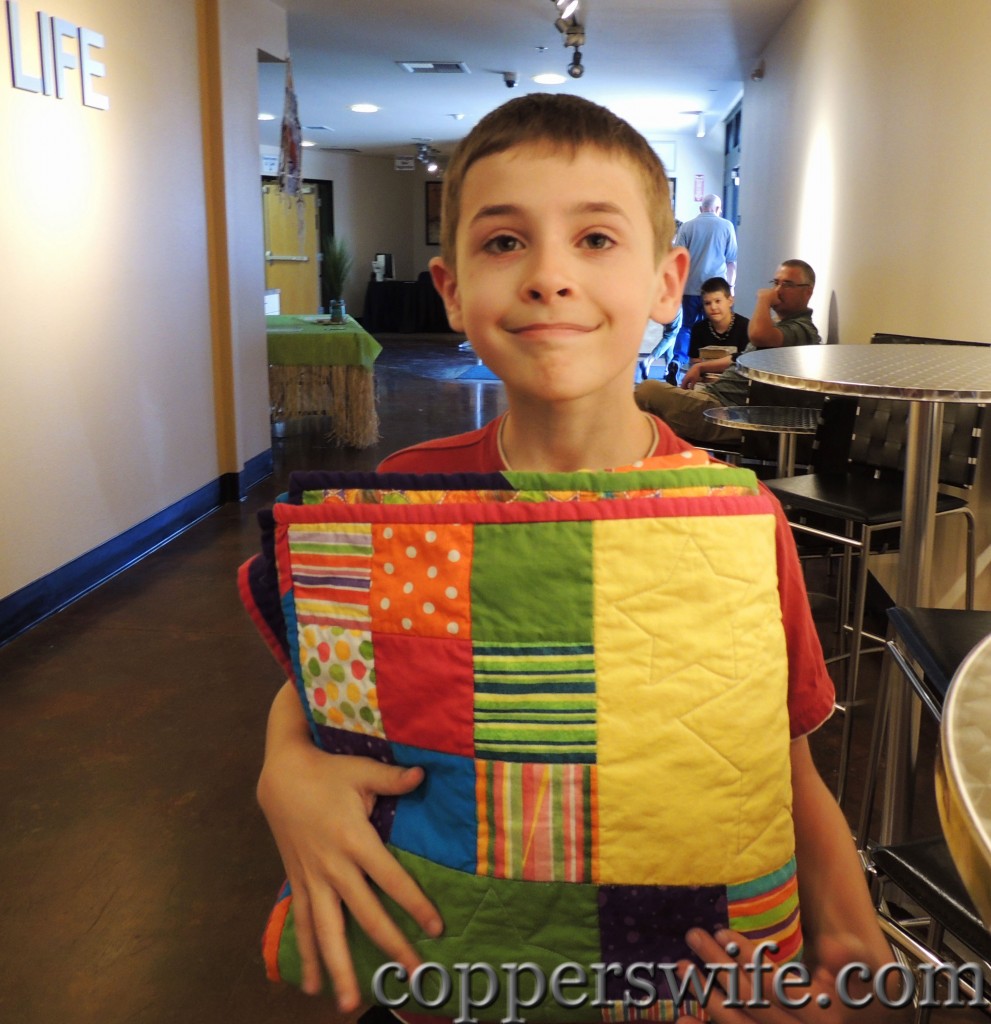 I took the quilt to church with me one Sunday morning and gave it to him after service. I think he liked it! We took a few more photos at lunch.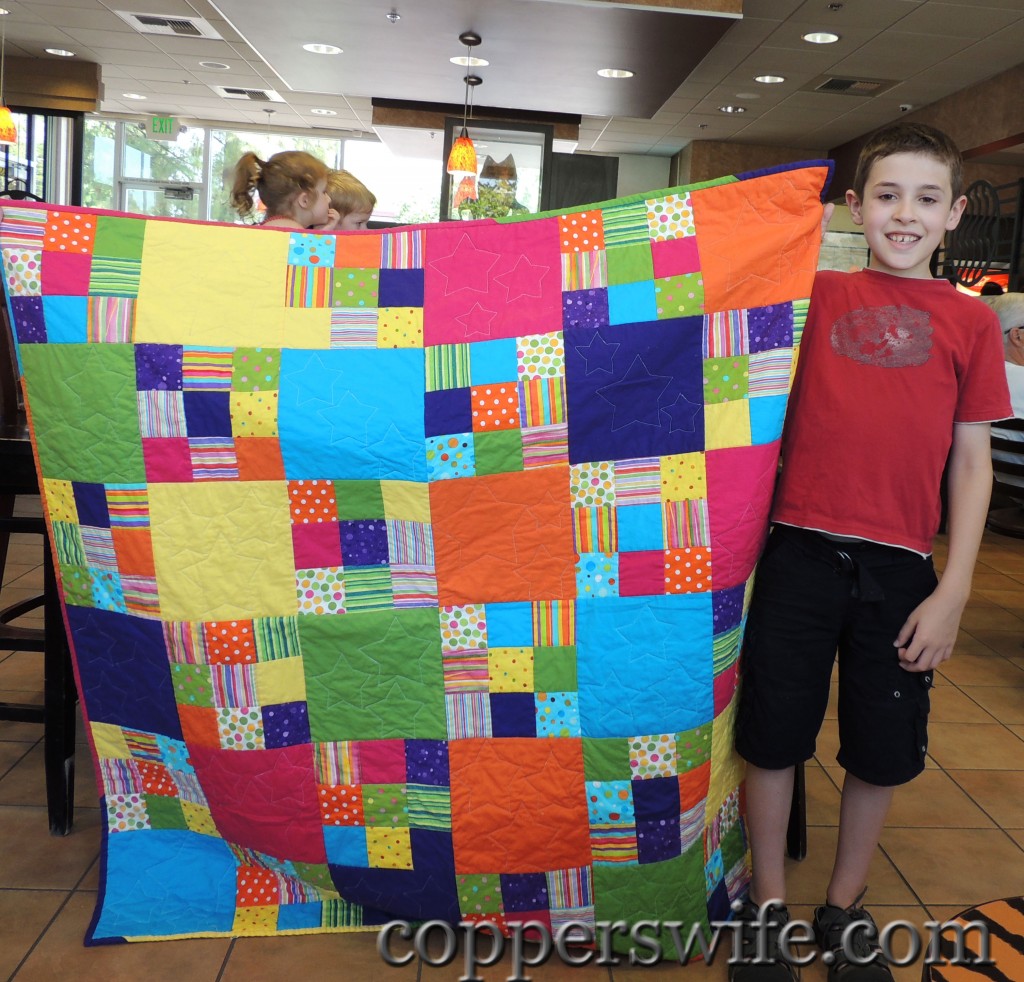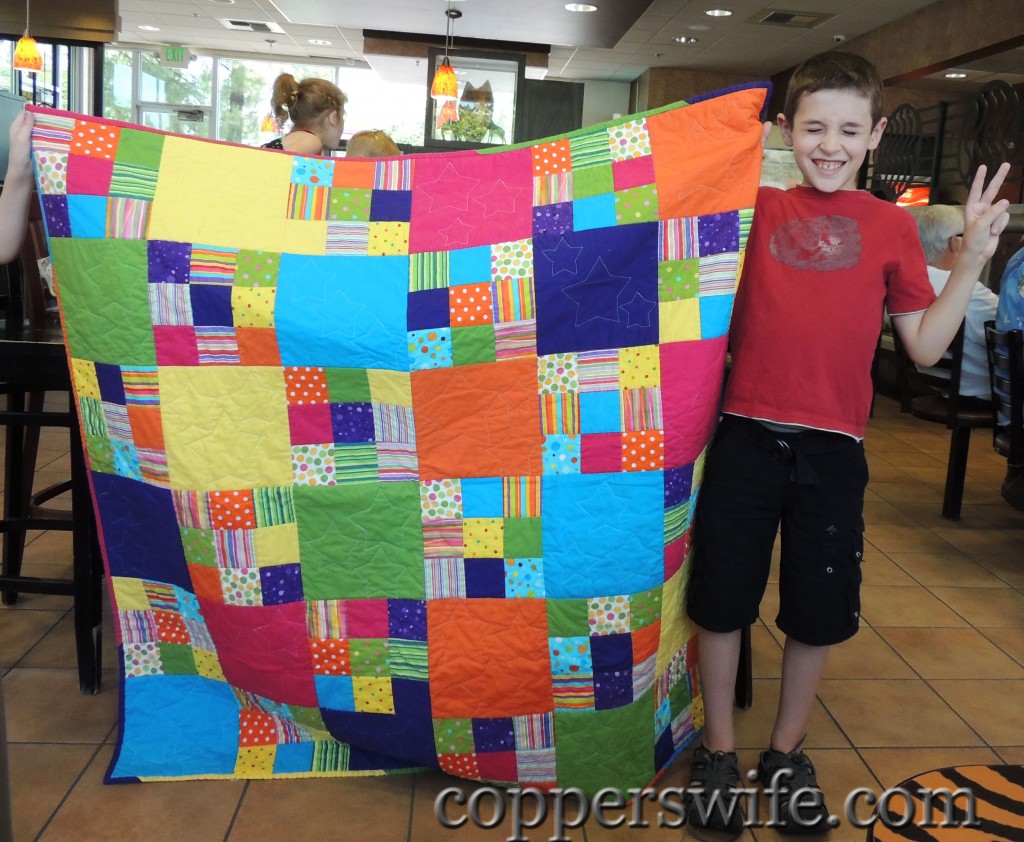 Man! I love this kid!
I machine quilted his quilt by simply stitching in the ditch in and around the nine patch blocks. I used a template to mark the centers of the solid blocks with various sizes and numbers of stars and then I machine quilted those. I pieced together scraps from the solid blocks for the scrappy binding. The solids are all Kona Cottons by Robert Kaufman, and the rest of the fabrics are assorted stripes and polka dots from various, quilt quality fabric makers.
When I saw this fabric, I knew it was perfect for the back of his Fiesta Quilt.
I have several other quilts or  quilt projects in various stages of completion, and I've had no time to sit at my machine for weeks! I'm itching to get in there and sew, but my quilting plans are plans that I've always had to hold loosely.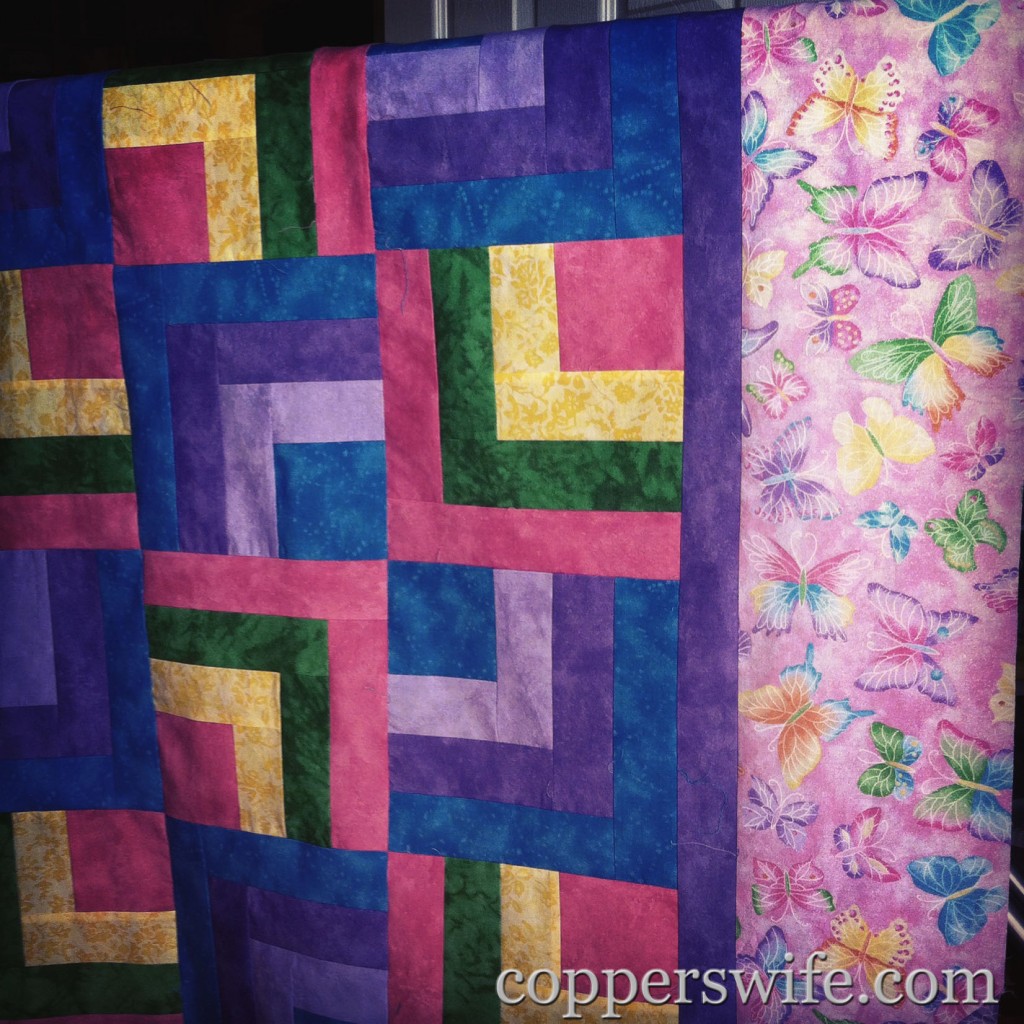 The flimsy for Grandbaby #3's quilt is done, but it needs to be sandwiched, marked, and quilted. Lots of pink and butterflies for her!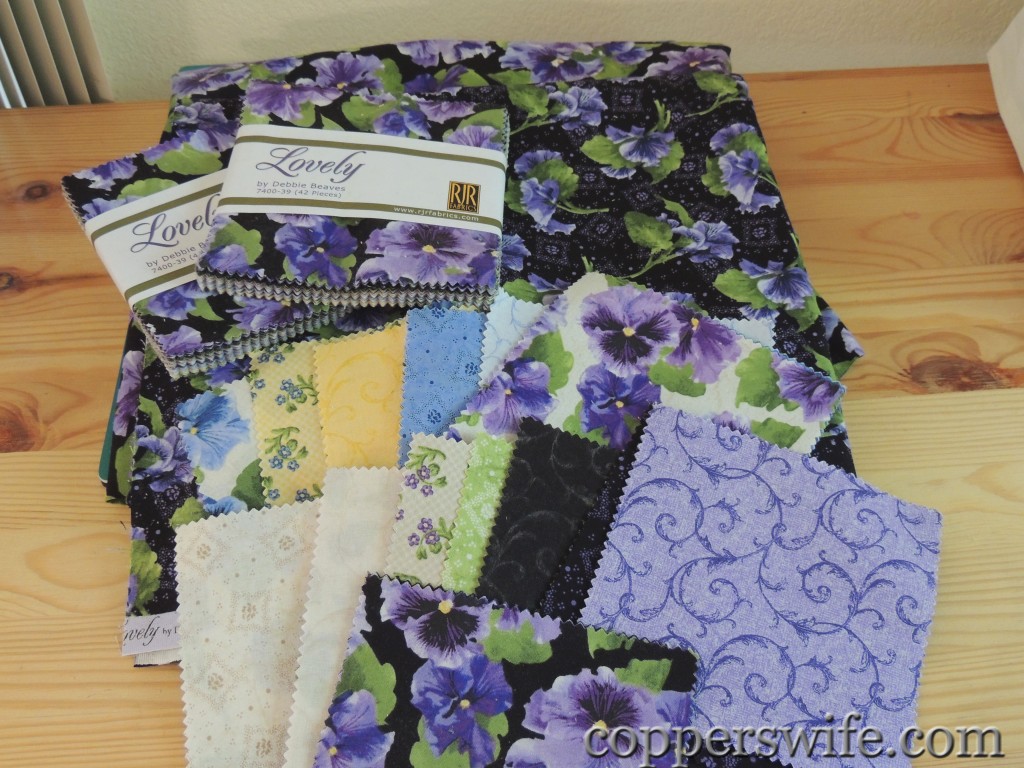 The fabric for Grandbaby #4's quilt is purchased. That girlie loves purple!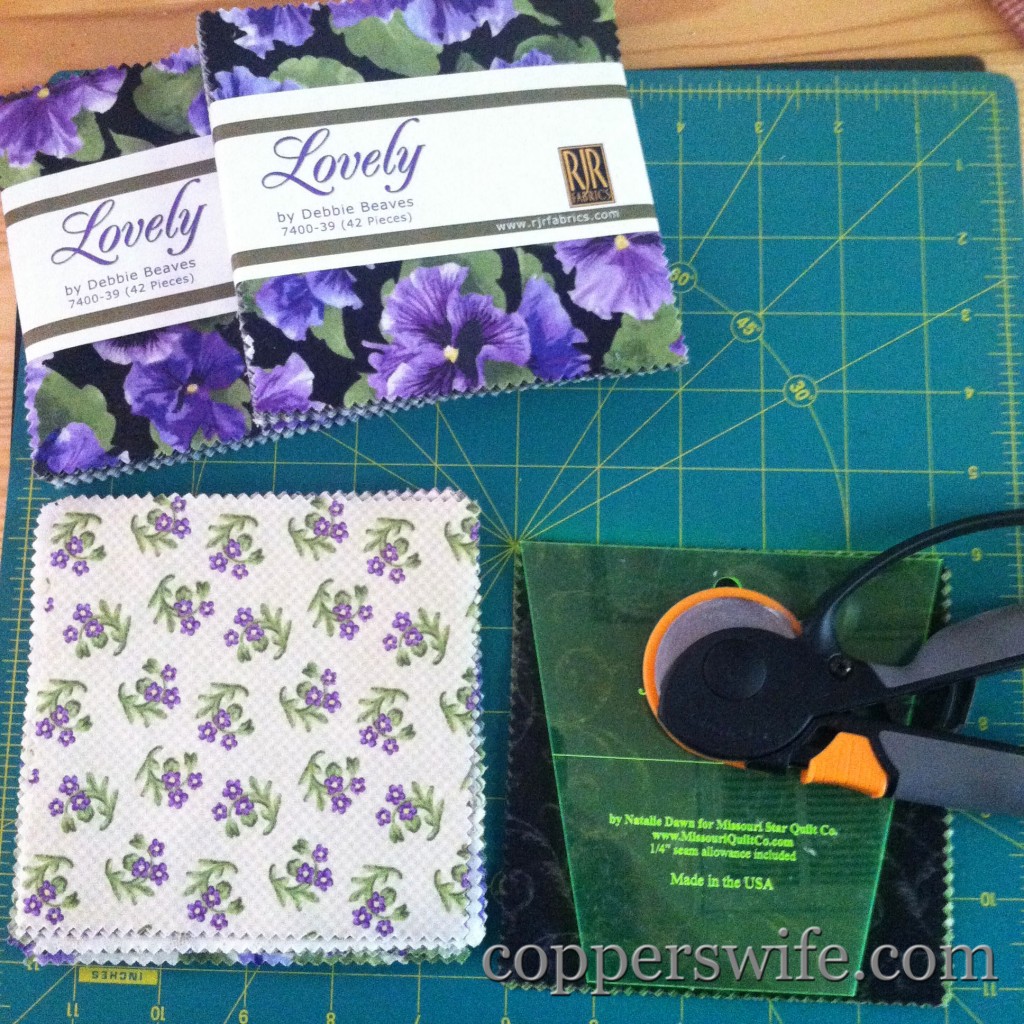 I've cut all of the charm squares into tumblers, lined them up into rows, and stitched the first couple of rows, but that's where it came to a halt weeks ago.  This fabric is Lovely by Debbie Beaves for RJR Fabrics.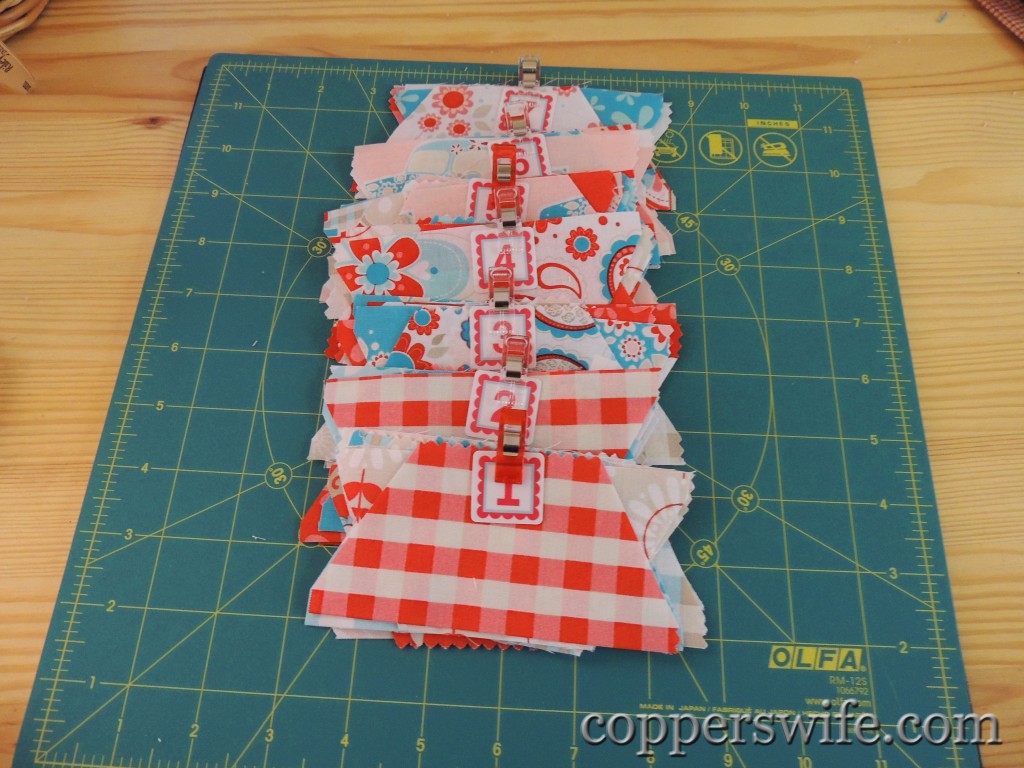 I also started a red and aqua table runner for the kitchen table. I love this vintage look fabric. The line is Twice as Nice by The Quilted Fish for Riley Blake.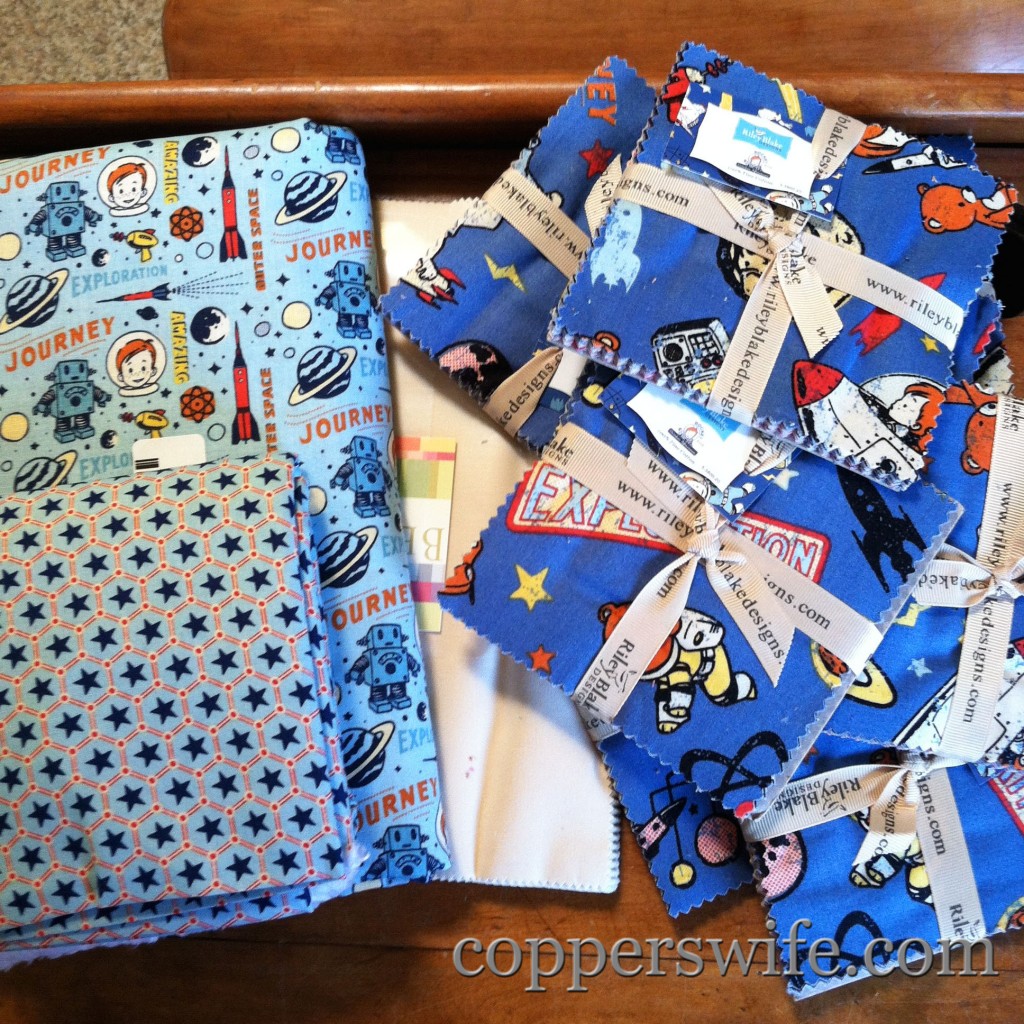 And then there's the quilt for Grandbaby #8, Dani's first baby! It's a boy! I've no illusions about having his quilt ready before he's born in just a few, short weeks, but hopefully I'll have it for him before spring.  Dani picked this super cool, retro fabric, and I love it! The line is Rocket Age, by October Afternoon for Riley Blake.
I'm hoping to get back to my machine soon. This fabric is calling to me, and I've got a bunch of grandkids, and four kids, to make quilts for! Still holding those quilting plans loosely.