You all have been wonderful hanging in there with me as I've slowly rebooted the blog. I started with a quick "hello" post, and then we caught up a bit. I wrote about what I read while I was away, and gave you a quick quilting update. Then, you all blessed me tremendously with your encouraging and gracious comments on my explanation post. Thank you so much. You really just are the best!
So, what can you expect from Copperswife moving forward?
I hope to continue to encourage you as you look well to the ways of your household, whether or not you're home full time. We are truly blessed to be able to create art in our homes, no matter if they are tiny, studio apartments or grand mansions. Understanding that we have the ability to express our God given creativity, through our own individual tastes and skills, should bring us joy! I hope to spend more time focusing on the joy of making our homes and not so much on the lists of what needs to be done and when. How to's and when to's will still show up, but they're not the focus. The focus is joyful homemaking.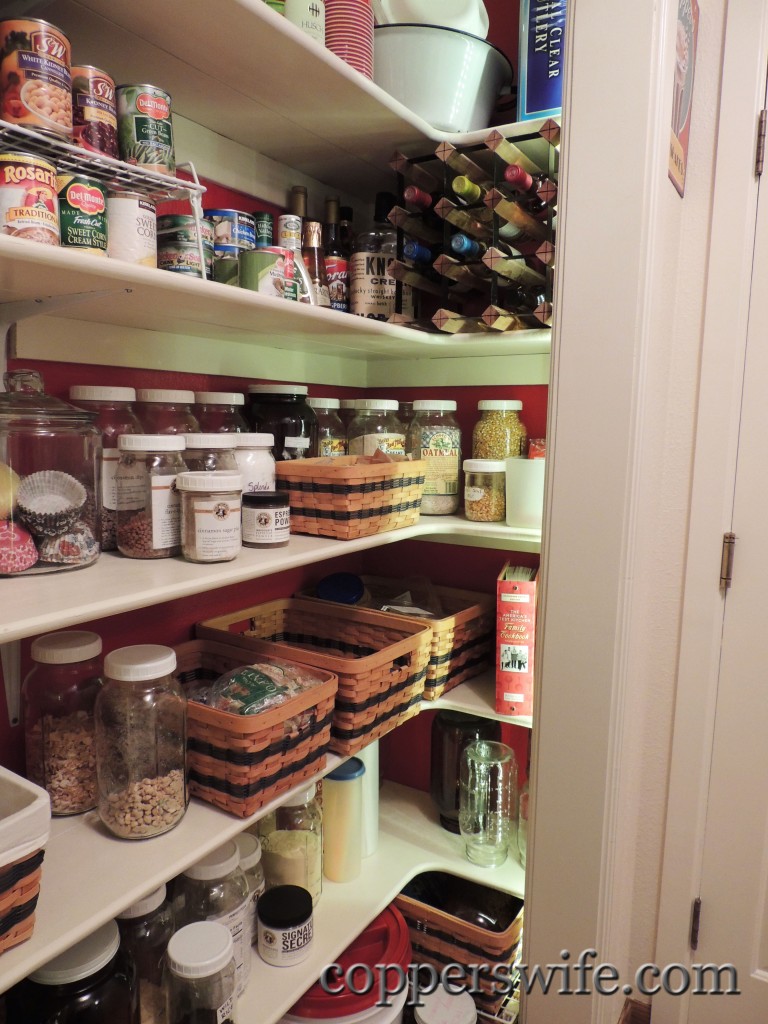 Menu planning is super important. I learn more with each passing year how valuable menu planning can be, and I also find new ways to do it. Because not all methods of menu planning work for everyone, I'll be sure to pass along good, new ideas and methods as I discover them. I hope to begin posting  some of my own recipes again, and I'll certainly pass along great recipe links when I stumble across them.  I'll post my own menu plan most weeks, too.
Long time readers know how important I believe it is that you are reading. My plan is to keep the lists of books that I'm currently reading up to date in the sidebar (you'll have to click through to my site to see the sidebar), or you can find my Currently Reading list under the Books and Reading tab at the top of the homepage (again, you'll have to click through to my site to see the tabs).
Book reviews will continue, and I'll try to be more consistent in posting them. I'll warn you, though, I read rather eclectically. I will do my best to add a disclaimer if there is anything in a book that might be offensive, but that is sometimes hard to do. We all have our convictions and personal preferences about what we will or won't read. Even when it comes to "Christian" books, there is a wide variety of doctrinal differences within the church, and what's an encouraging read to one might not be for another. Please use discretion before reading any book that I recommend. I'm always happy to answer your specific questions about a book in a private conversation. Just shoot me an email by using the link in the sidebar.
In recent years, I've moved away from reviewing homeschool curriculum, and from recommending books, products, and services that might be helpful to those of you who homeschool. I'm happy to say that I hope to begin writing more homeschool articles. I've been teaching my own children at home since 1989,  and I've learned a thing or two or three in that quarter century, or so! And I'm still learning!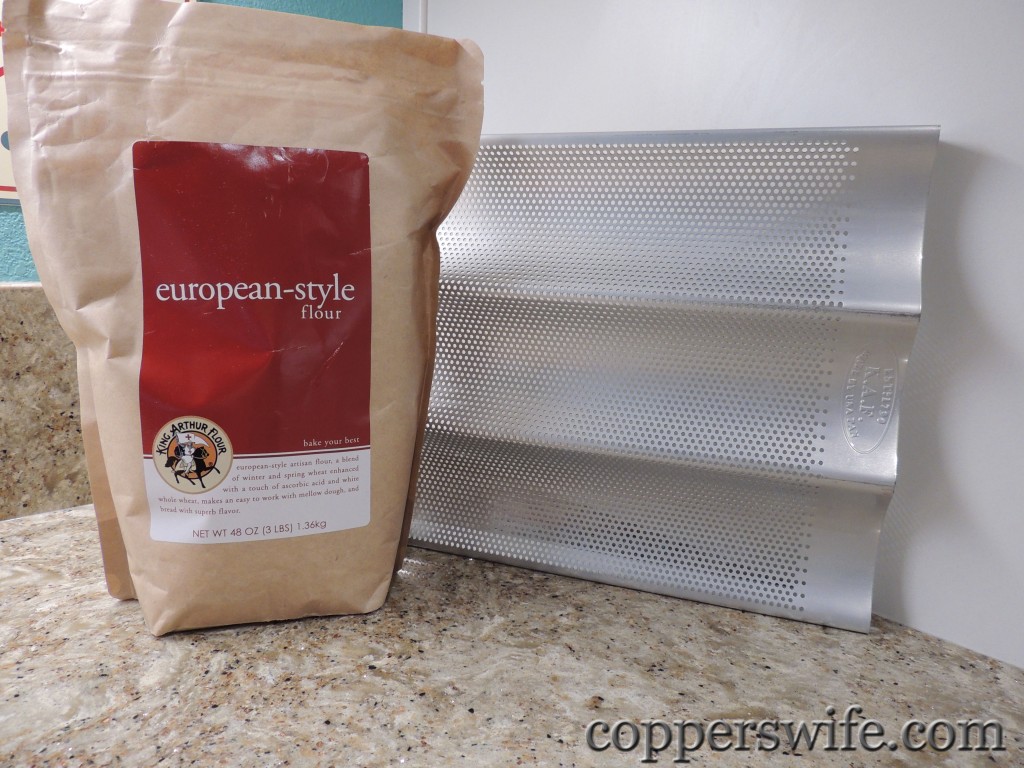 Learning! We should pledge, for our own good and for the good of our families, to be life-long learners. I'm not talking about going back to school, though that would be great, too! I'm talking about not letting age, the lack of money, or the lack of time, keep us from learning something that we want to learn. Maybe you want to learn a foreign language, to play an instrument, or maybe know just a little bit more about American history. Maybe you want to learn to bake really great, crusty baguettes (that's on my current list of things to learn). Maybe you want to learn to sew, or knit, or quilt, or embroider. I can't teach all of that to you, but I can share with you resources that are available for learning most anything you want to learn. I can also tell you the ways that I continue to educate myself, and, hopefully, that will inspire you to look for creative ways to learn what you want to know.
I'm bringing back the library builder posts, too. It's been a long time since I posted the last of those, but I want to encourage you to build a home library, even if your space is limited. Watch for those occasionally.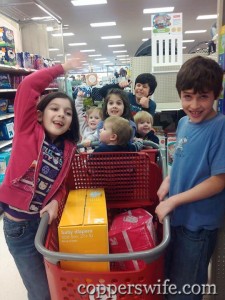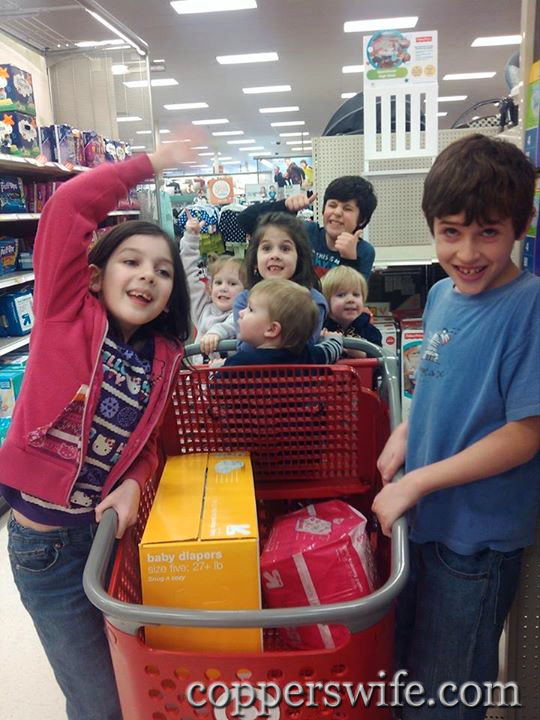 From time to time, I'll let you in on what my family is up to. However, both of my married daughters are fairly private, and both are zealously concerned for the safety of their children. I love my grandbabies, all eight of them. I love their names, too, but out of respect for my daughters, you will not read those names here or on the Copperswife Facebook page.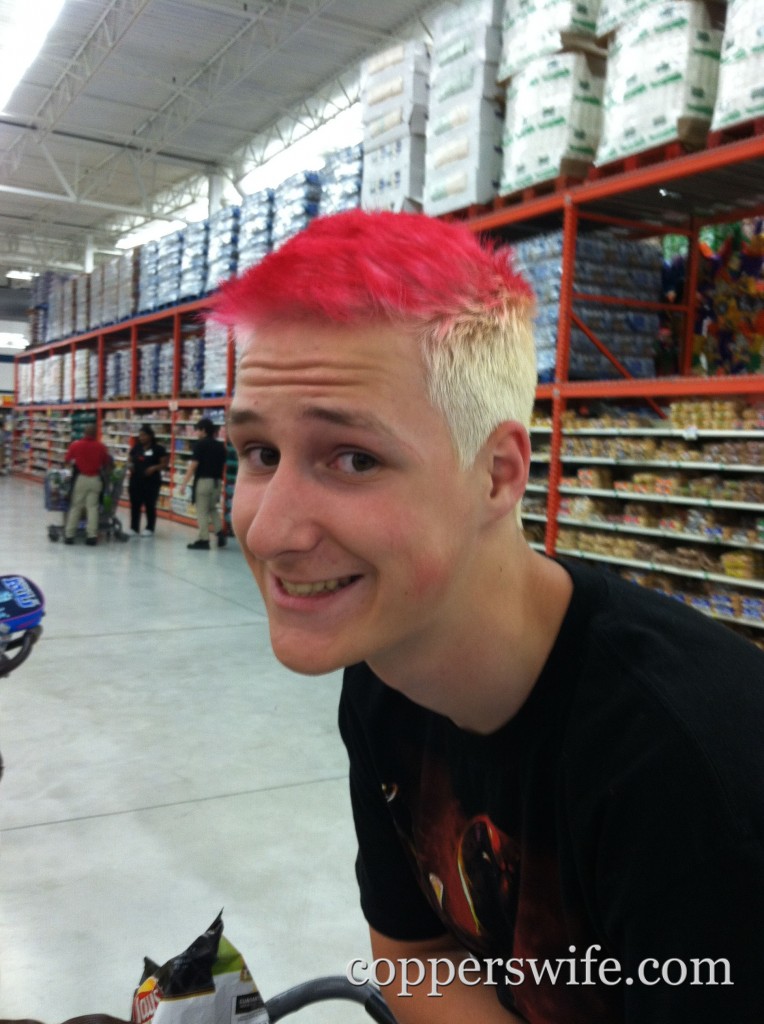 Aaron is a grown man, and Will is a sophomore in high school. When they were younger, I was able to write more freely about their lives. I want to be especially careful, these days, about sharing any struggles Will  might have. I'll only do so with his permission, and then only if it might helpful to others. Besides, how else will you be able to keep up with what color his hair is? (It's currently a really nice golden blonde.)
And because it's such a huge part of what's going on with me, personally, right now, I'll be writing occasionally about my weight loss and fitness journey.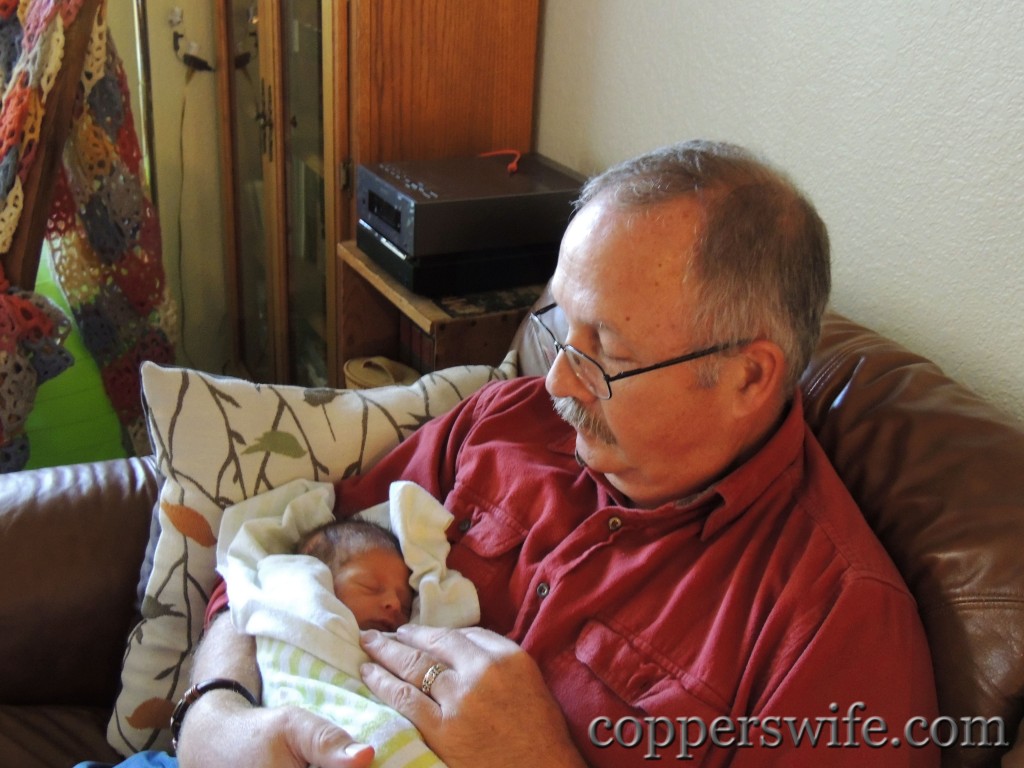 I'm hoping to post three times a week, but it might be less, or not at all, and then I might post more than that on occasion. I've not mentioned my priorities for quite some time, but here they are – in order: My relationship with the Lord, my family, my home, my church/my ministry, everything else. We're all active in service at our church. Will keeps me in the car a lot! He is taking a couple of outside classes for school this year, and he's busy with youth group at church.  There's also that matter of a brand new grandbaby. So, if I don't show up in this space as often as I'd like, you know why!
Looking forward to seeing you right here again soon! Until then, God bless you as you look well to the ways of your household.