Today didn't go at all as planned! Good thing I hold my plans loosely!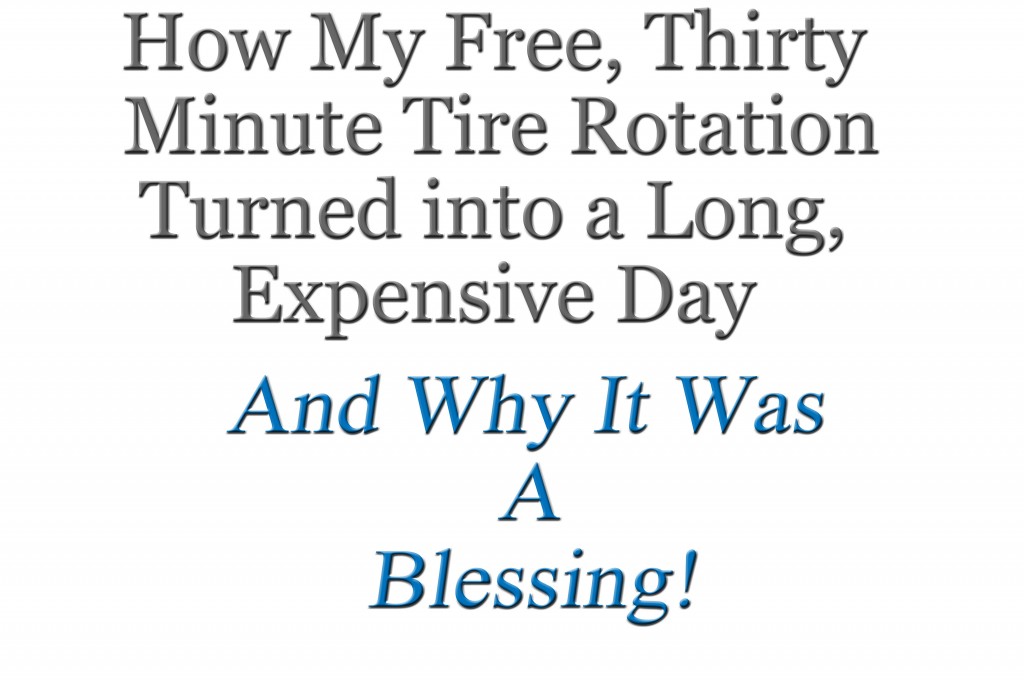 As I'm sure you know, California is in the midst of a very severe drought. It started raining a couple of weeks ago, and we've had a lot of rain. The drought is ongoing, but boy, this rain is helping.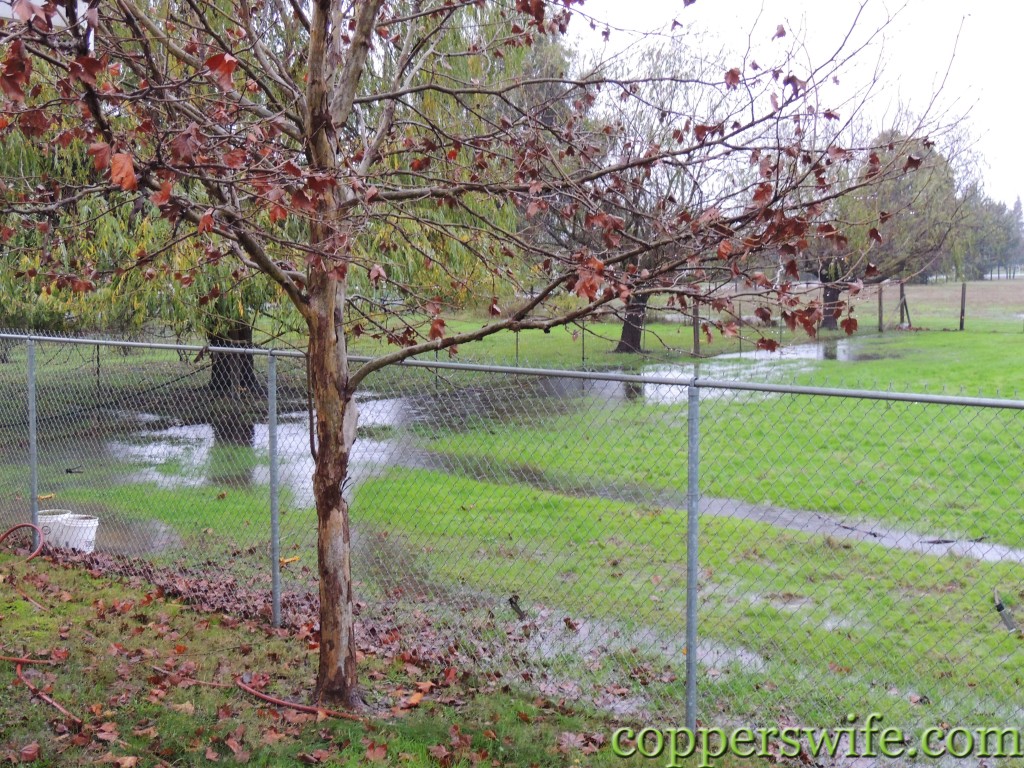 As I was driving in the rain the other day, I hit some standing water and hydroplaned a bit. Not fun. I drive a pretty heavy vehicle, so hydroplaning isn't a good sign. I realized, then, that I was due for a tire rotation, so I made the appointment for today. I checked in and they told me that my free rotation would take about thirty minutes. The fella went out to get my mileage and to measure the tread on my tires. When he came back in, he told me that he could not rotate my tires.
The inside tread on the two front tires was very thin, and, on one tire, there was NO tread remaining on the inside. They were not allowed to put tires with that sort of wear back onto a vehicle. He had my tires in stock, and I bought two. Big car. Big wheels. Expensive tires.
After putting on the tires, the tire guy told me that the way my tires were worn indicated that my vehicle was out of alignment. We live where the roads are filled with pot holes, so keeping a car in alignment is not easy. He gave me the card for a place they recommend and sent me on my way. I called the alignment place from the parking lot and asked if there was any way he could squeeze me in today. He had an opening if I could come right away. I could. Because the tire store had recommended me, he discounted his service. He also checked my brakes, which was a nice extra, and said they looked fine. Yay for good brakes!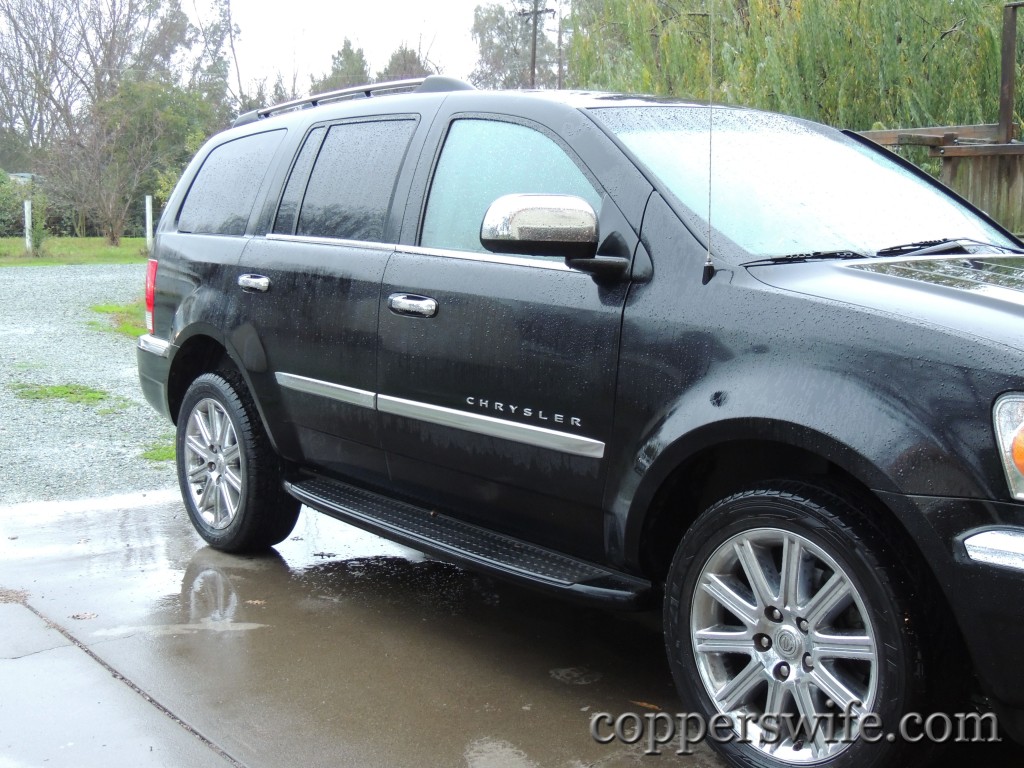 I'm not being a pollyanna and I'm far t0o cynical seasoned to look at life through rose colored glasses. But here's the deal. We're leaving soon on a fairly long road trip. Had I not made the appointment for the tire rotation…..Gosh, had I not hydroplaned!…..we might have hit the road with two tires that were in very bad shape.
I ended the day by swinging by Kaiser to have my glasses and sunglasses adjusted (losing weight means your glasses don't fit!) and got my free flu shot on the way out the door.  I pulled into the Starbuck's drive thru for a skinny latte, and realized that I had free one already credited on my card!
And THAT is how my free, thirty minute tire rotation that turned into a long, expensive day was really a blessing!