I say it often, and I believe it. Though we should make plans for our days, we should hold those plans loosely. We need to be willing to let go of our plans, no matter how good they are, when God makes it clear that He has something different in store for us.
The mind of man plans his way,
But the Lord directs his steps.

Proverbs 16:1, NASB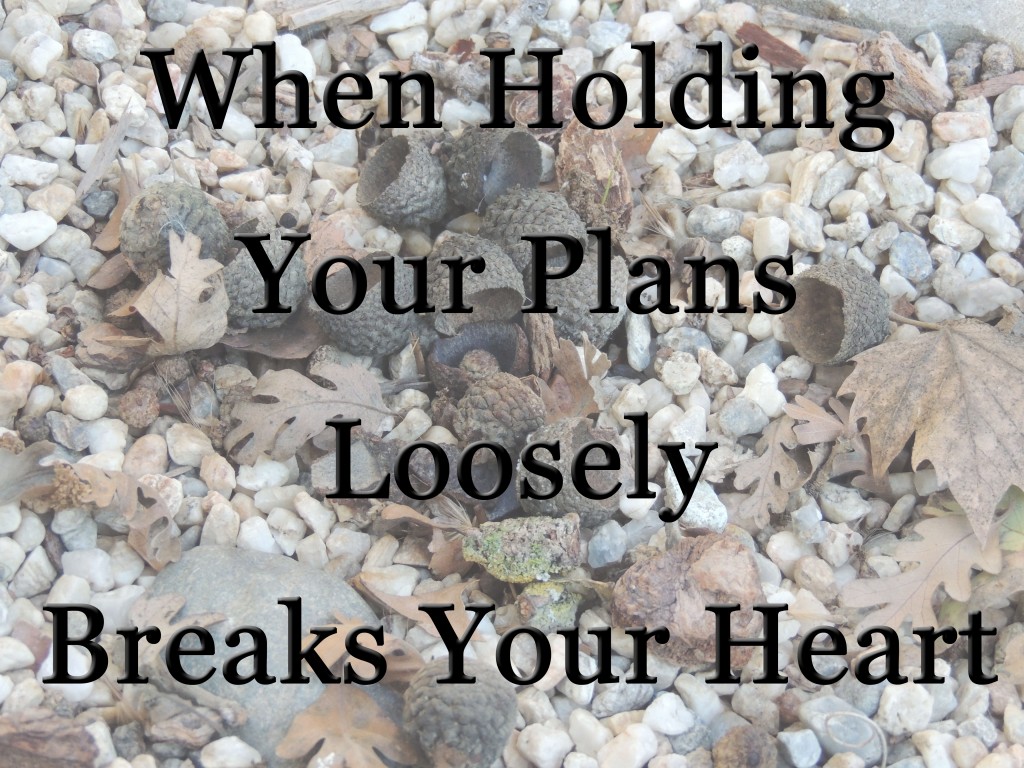 Holding your plans loosely isn't that difficult most of the time. We can often see what the better thing is that comes in to change our plans. And even when we can't, we're usually quite happy to go along with whatever it is that God sends our way instead. Recently, the very big plans we'd made to take a family trip together, before Aaron leaves for bootcamp, looked like they were going to evaporate when his employer "blacked out" time off during the dates we were going to be gone.
Copper had worked a lot of very long hours to earn the money for the trip. We were all very excited about going. We'd stopped counting down the weeks and had started counting days. It was a bittersweet kind of excitement, too, knowing that this would, in all likelihood, be the last family vacation we would take with Aaron. Reservations had been made. Credit cards had been charged to hold hotel rooms. Canceling our plans was not only going to be expensive, it was going to break my heart.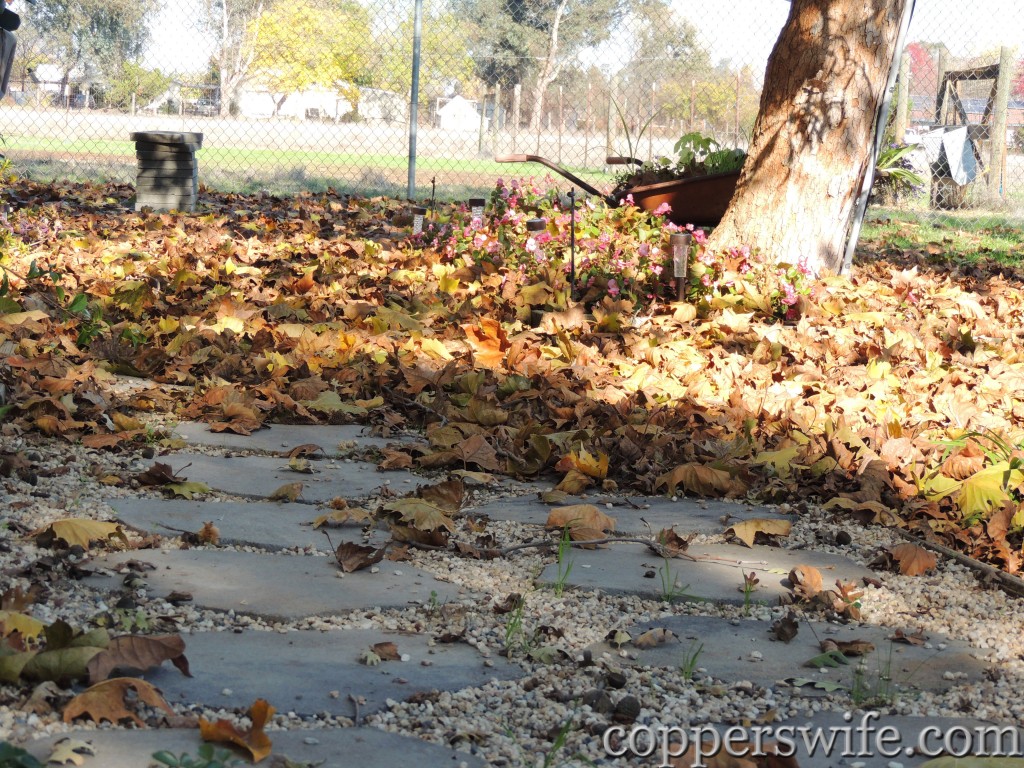 God redeemed the situation, but not until he'd taught me to go even deeper into what it means to hold your plans loosely. Here's what I learned about holding your plans loosely even if it breaks your heart.
God is God, and I'm not. I didn't really forget that, but it's good to have that made real in your life once in awhile.
When things look bleak, it might mean that you're looking inward at your own hurts and disappointments. I sure was! It wasn't until He nudged me, ever so gently…..okay, maybe it was more of a rough push…..to look for all the good that He was still doing in and around and through and for me. And He was still there doing all of that. I was just too busy whining about things not going the way we'd planned to notice. It was not attractive.
In that ugly mood, I went out to shoot some photos of dead leaves and gravel paths that needed to be cleared, but when I looked at those photos I saw the beauty that was there in the midst of the mess. What a beautiful reminder that He is still working.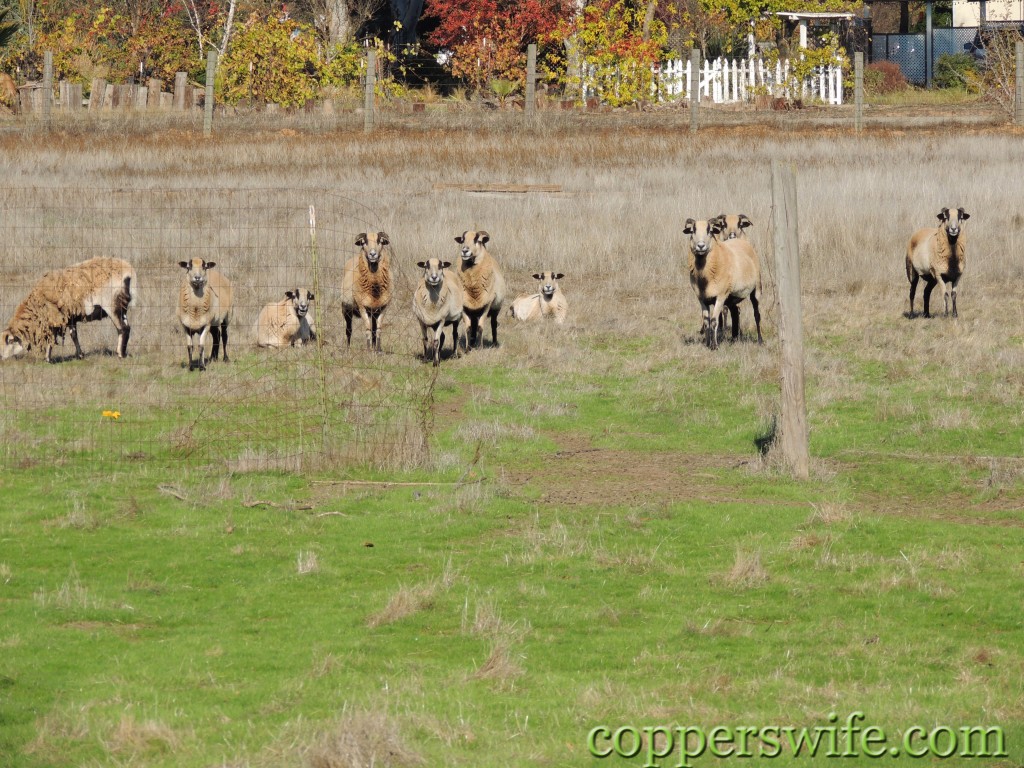 When I open my back door, all of my sheep turn to look toward the house. They know that their master comes out that back door and that it is by his hand that they are watered and fed and given fresh straw for their bedding. They know to keep their focus on the shepherd.
See that shaggy guy there on the far left of the picture. I call him Bob Marley because of his dreadlocks. He's a pretty good example of me! He doesn't shed his coat completely every year, like he's supposed to do. He carries that dead weight around on his shoulders all year long. It's interesting that he is the only one who didn't look toward the house when the door opened. Everyone else is at full alert, ears perked, looking for the shepherd. Not him, he just kept right on grazing and doing his own thing.
I was reminded that keeping my eyes firmly fixed on The Shepherd is always my best bet! It's when I let my focus shift to other things, especially my own things,  that I get into trouble. I'd lost sight of who it was that had provided the job hours to pay for the trip, and who it was that, ultimately, governed Aaron's ability to have time off from work.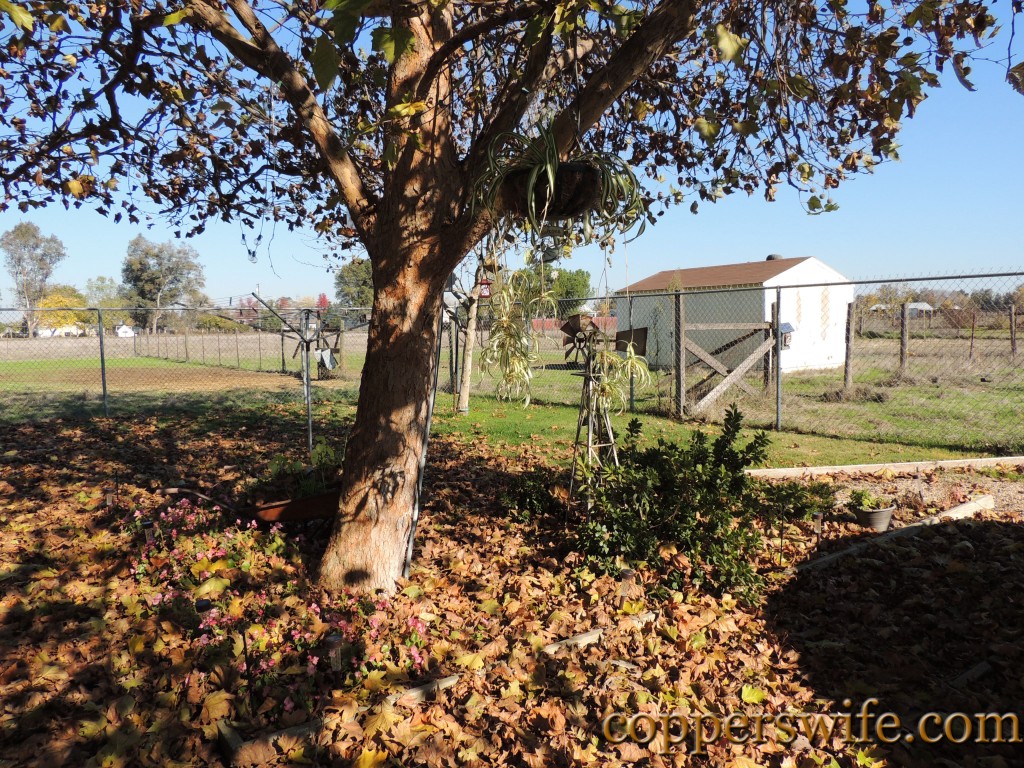 What if God hadn't allowed the trip to happen? What if we couldn't go at all? What if all of that deposit money was lost? What if, what if, what if? God is still in control, no matter what. He uses all things for my ultimate good.
I am so very thankful that God uses great disappointments to teach us great truths about His will for our lives.