I'm Cheryl, but my friends call me Cher. Welcome to Copperswife!
Copperswife is a place where I hope you will find encouragement as you look well to the ways of your household. We'll explore all the many ways that we can, and do, care for our homes and families. It's not all about cooking and cleaning, though those are needful things. We want to be joyful, content women and we want our homes to reflect that.
In the last five years, Copperswife has covered a lot of territory! We've talked about improving our Less Than Perfect Kitchens. I've written quite a bit about contentment and how to achieve it. There have been book reviews, recipes, more recipes, thoughts about marriage, homemaking, homemaking tips, encouragement to be a life-long learner, and articles on the wonders of special needs kids. I've reviewed dozens of products, books and homeschool curriculum. I've also written extensively on the importance of a home library and how to begin building one of your own.
I'm most often quoted for reminding myself, as well as my readers, to "hold your plans loosely" as we allow the Lord to give us something even better than what we'd planned for ourselves.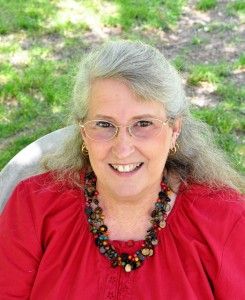 I'm a fifty-something Christian, wife, mom and grandma. I've lived my entire life in the big valley of northern California where there are no beaches, but there are lots of grape vines and dairy cattle.  I look for evidence of God's grace and mercy in my life every single day, and I always find it! I am saved by grace alone, through faith alone, in Christ alone.
Though we attended the same, large high school and had friends in common, my husband and I didn't meet until a few years later. We met at church in August, 1976, fell in love, and were married in that same church in August, 1978. We have four great kids – two married daughters, a grown son, and a teenage son. I've home educated my children since 1989, beginning when my oldest daughter was entering 4th grade and my younger daughter was entering 1st grade. The boys have always been educated at home.
My oldest daughter has been married since the year 2000 and has seven beautiful children, ages twelve and under, that she homeschools. My younger daughter was married just after Christmas, 2012. She and her husband are expecting their first child in late 2014. (My sons-in-love are both great guys!) My twenty year old son graduated in December, 2012 and now works full time in a manufacturing plant. My fifteen year old son is a sophomore, and we plan, Lord willing, for him to be our fourth homeschool graduate in just a few, short years.
Why is the blog called Copperswife? Good question! My husband is a retired deputy sheriff and we jokingly referred to him as being a "copper" for most of his three decades in law enforcement. When I first began blogging, I named the blog Copper's Wife. Over the years the two words morphed into one and became, simply, Copperswife.
God bless you as you look well to the ways of your households! (Proverbs 31:27)