Here, in one place, are all of the recipes that I've published on the blog since 2006. My cooking is as eclectic as my reading and music tastes, so you'll find a bit of everything here, from old-fashioned, down-home style to vegan. I love to cook and bake and my family likes to eat. It's a delightful combination!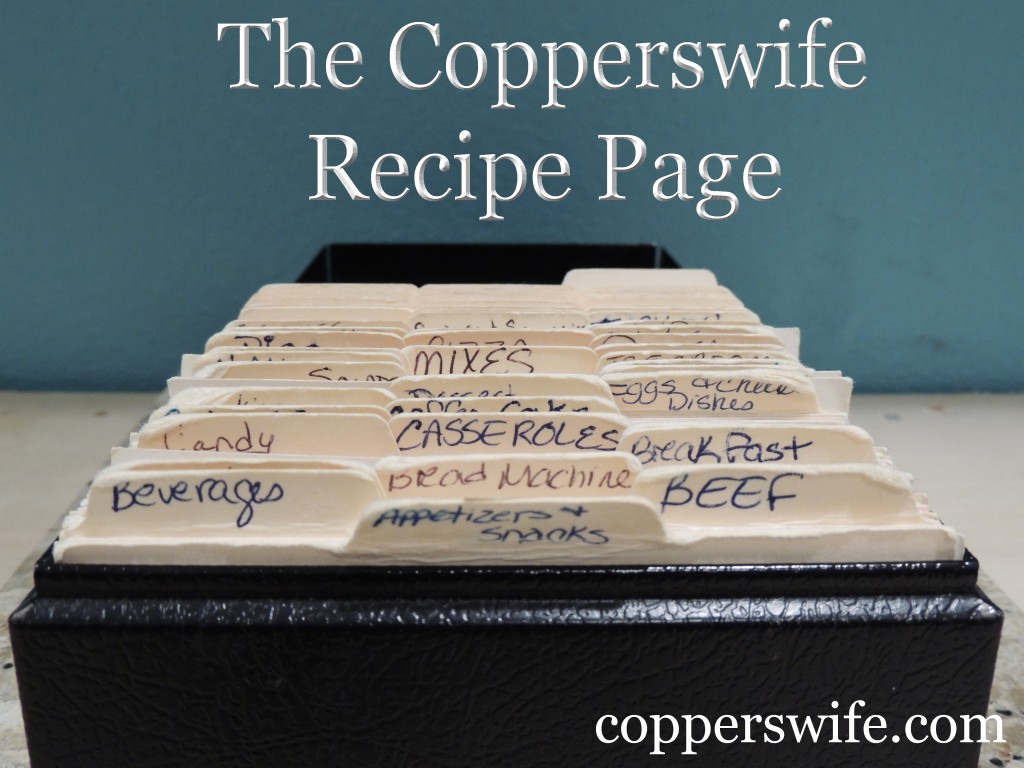 Recipes are listed by categories, and there are nineteen categories!  Click the category below that you're most interested in, and it will bring up a list of all of the posts containing recipes for that category. Or, from any page on my site, you can simply allow your cursor to hover over the "Recipes" tab at the top of the page, and a menu box, with all of the categories, will drop down. Choose your category from the drop down menu, and it will take you to the main page for that category.
I've tried to think a bit out of the box to make it as easy as possible for you to find things. For example, muffin recipes are listed under both Muffins and Breakfast, and sometimes even Dessert.  Dani's Famous And Wonderful Cinnamon Rolls can be found in Breakfast and Dessert because they are just that awesome no matter when you eat them!
Happy cooking!